High Quality Conch Pearl Set for Necklace 170 carats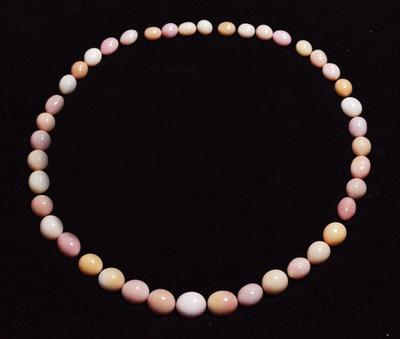 High Quality Rare Conch Pearl Set
Type of pearl: Conch Pearls


Weight: Approximately 170 carats - total

Approximately 2-10 carats each


Shape: Fat ovals - no blemishes


Color: Tutti-Fruti - Mixed colors


Location of Origin: Caribbean


Extremely rare collection of conch pearls matched in shape and quality for exceptional necklace.


Price: $102,000

Contact Kari to purchase this set of exceptional conch pearls.


Return to Listed Conch Pearls.