Hudson Strait Pearl - Rare
Rare Hudson Strait pearl found in blue mussel gathered under the ice in winter at upper tip of northern Quebec.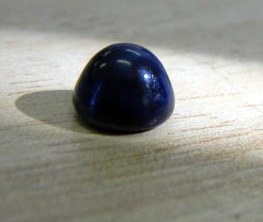 Blue Mussel Pearl
The person who found that was eating the blue mussels. It's abnormally large for our region.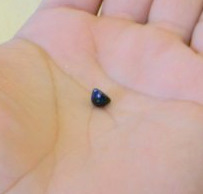 Blue Mussel Pearl
The color is very dark blue purplish almost translucent with a little bit of white in the center of the pearl.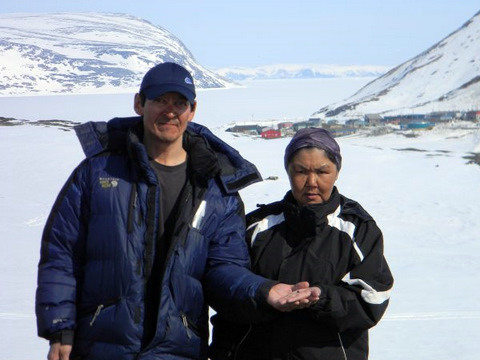 Lady who found Blue Mussel Pearl
The person who found the pearl is from a small community of Kangirsujuaq (Wakeham Bay) on the northern tip of Quebec along the shorelines of Hudson strait.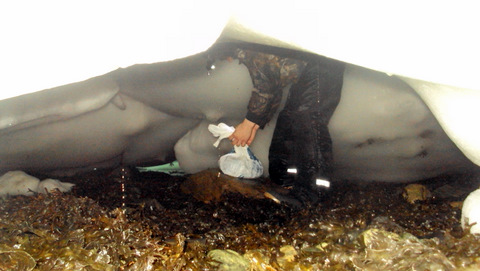 Gathering Blue Mussels Under Ice in Northern Quebec
The Inuit people here have a long history of picking mussels and it is one of the main diets of the community.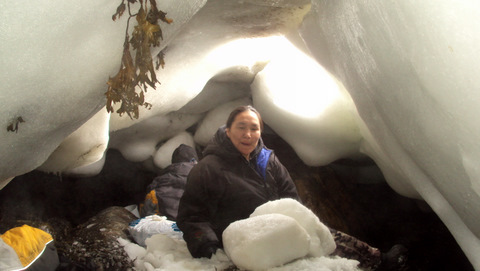 Picking Blue Mussels Under Ice
People here even go under the ice to pick up the mussels during the winter time.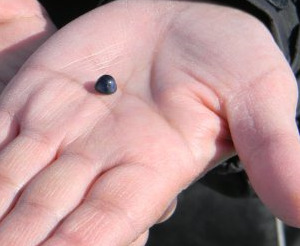 Blue Mussel Pearl
It looks like a black pearl from the photo but when you take a look at it the details of the pearl are very beautiful.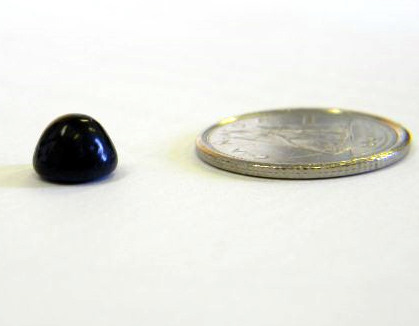 Blue Mussel Pearl from Hudson Strait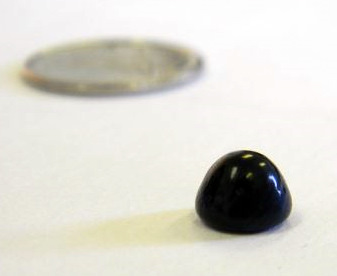 Blue Mussel Pearl from Northern Quebec
This is the only pearl we have seen this size and in this color.
Blue Mussel Pearl found by Inuits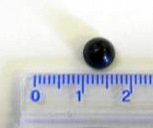 Rare Blue Mussel Pearl from near Arctic Circle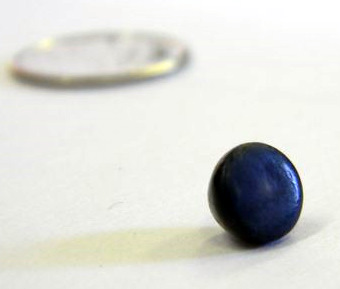 Blue Mussel Pearl from Quebec, Canada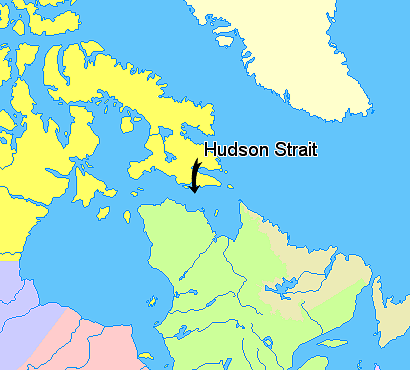 Hudson Strait in Northern Quebec, Canada
Home for KariPearls
Main catalog page after Hudson Strait pearl