Understanding Insurance for Jewelry
5 Things You Should Know Before Filing A Claim for Insurance for Jewelry

By: Stacies Gifts
Many of us have homeowners, condo, or renters insurance.  When you first purchased your policy, it probably came in the form a huge packet full of fine print and mind numbing legal terms.  After reading the first few pages, it was tucked away never to be looked at again.

Suddenly, something happens.  Our precious belongings are lost, stolen, or damaged in a catastrophic event.  You pull out your policy and look for a number to call to see if the insurance company will cover your loss.  So what do you do now?  Will your insurance cover insurance for jewelry?    Here are just a few helpful tips that will prepare you should you ever have to make a claim on insurance for jewelry.
Keep your jewelry in a secure location.
Consider a small portable safe for storage if you have frequent guests or domestic staff at your home.  Securing your valuables mitigates such perils as fire damage and theft.  If you make a claim, the insurance for jewelry carrier will inquire as to how you store your valuables.  Your answer may not hinder the claims process, but it may determine future premiums. Your response could also be taken into consideration should you have future claims.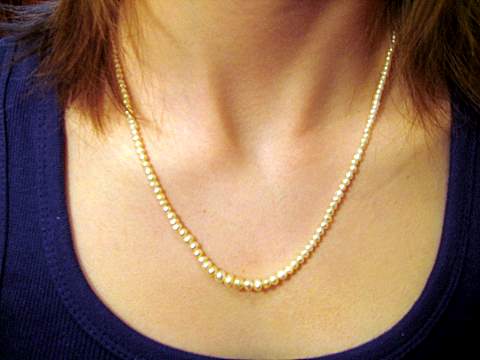 Natural Persian Gulf Pearl Necklace
Check your  insurance policy for limits on jewelry.
An insurance policy may include a dollar limit on jewelry.  The limit could be as little as $100.   If you are not sure, contact your insurance company.  USAA, Geico, Farmers, and many other insurance carriers employ highly trained licensed agents and adjusters.  They should be able to provide specific answers on covered perils and spot limits on your policy.  It is better to know this information prior to making a claim.


If you have a large jewelry collection, take inventory.
If your insurance company determines you have a covered loss, they may require proof of purchase for insurance for jewelry.  It is a good idea to keep all your receipts, invoices, and appraisals.  If you don't have proof of purchase, make an itemized list of all the jewelry you have.  On the same list, document the approximate date of purchase and value.   This applies even if all your jewelry was given to you as gifts.  Having this information will help move the claims process along quickly.   This is will also give you leverage if you find yourself in a position to negotiate a settlement with your carrier.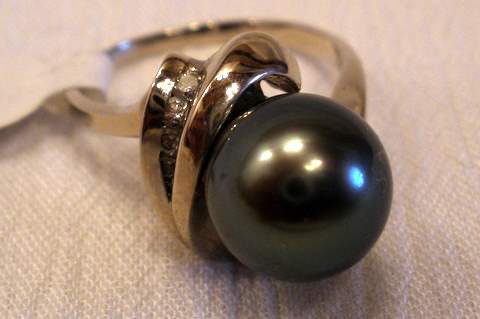 Tahitian Pearl Ring with Diamonds
Consider purchasing a separate policy for your jewelry.
If you own a collection or a single piece of jewelry worth over $2K, this is highly recommended.  Contact your insurance company to see if such an option is available.  If not, shop around! These policies are normally very reasonably priced.  They are often referred to as Personal Article Floaters or Floaters. They are designed to insure for the replacement value, and have fewer restrictions than a homeowners policy.
The burden of proof is your responsibility.
Your insurance agent will specify all the information you need to provide before they will cover your claim.  This will likely include a police report, proof of loss, any pictures of the items, and an itemized list.  The longer it takes you to provide this information, the longer it will take the insurance company to settle your claim.

Feel free to email your questions and comments regarding the subject matter. 
Article Source: http://www.articlesbase.com/
Choosing the Proper Insurance for Jewelry Coverage
Easy way to get a replacement value for your jewelry.
Do you have enough jewelry insurance?