Iran Crown Jewels
Iran crown jewels contain some of the finest natural pearls in the world.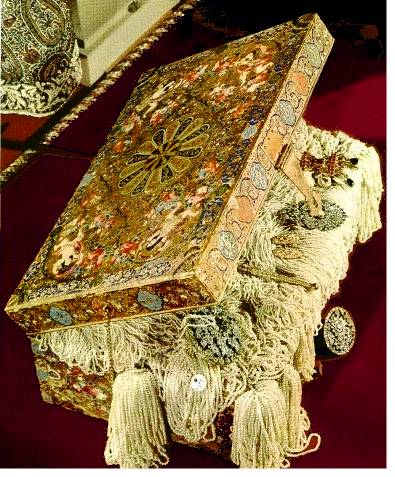 Pearl Chest
Persian Gulf pearls fill this treasure chest which is enameled with intricate Qajar period Persian paintings and floral patterns.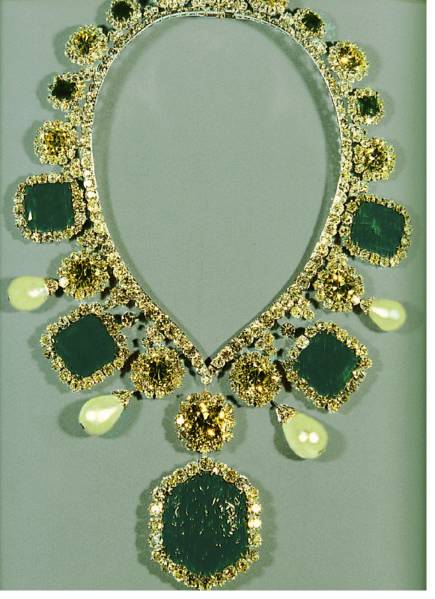 Kiani Crown
The Imperial Kiani Crown (Qajar dynasty which ruled between 1796–1925).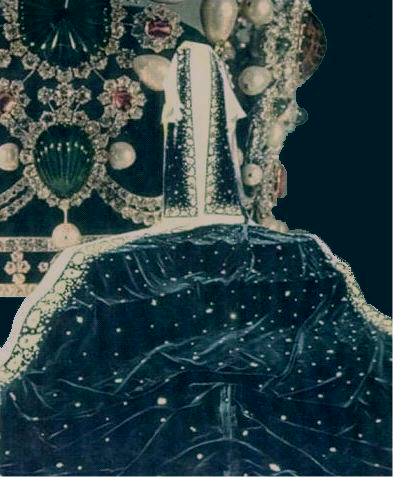 Coronation Cape of Empress
1967 Coronation cape which is 5 meters long and studded with thousands of diamonds, rubies, emeralds and pearls.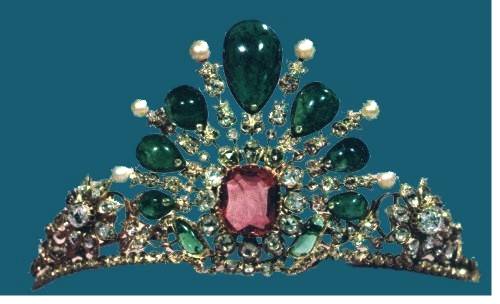 Tiara Princess Fatemeh
A tiara in the crown jewel collection.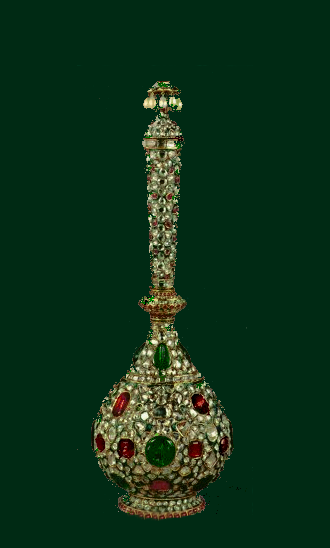 Gem Encrusted Pitcher
Probably used for serving wine, this pitcher is covered with emeralds, rubies, diamonds and pearls.
Naderi Throne
The Naderi (Nader Shah, ruled 1736-1747 AD) throne was used in 1926 & 1967. It stands 7.5 feet and is studded with 26,733 jewels in a base of gold.
Dish Cover
One of thousands of dishes studded with precious jewels including pearls.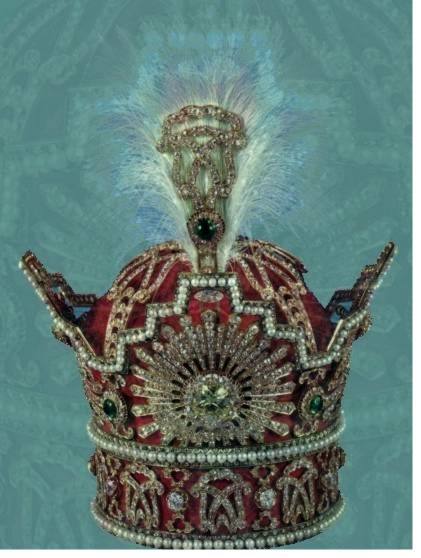 Pahlavi Crown Iran
The imperial crown of the Pahlavi dynasty.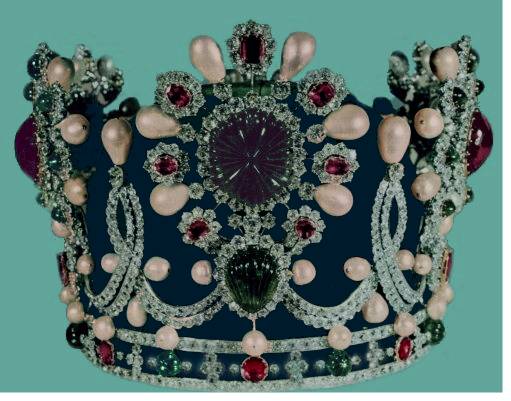 Empress Farah Crown Iran
Empress Farah Coronation Crown, 1967.
Also see a photo of the Peacock Throne near the middle of this page.
Persia is the historical name for this country. Once, when some friends of ours moved back to the states after living several years in former Persia we visited a local museum which had lovely Persian carpets. The curator, however, insisted they were "Persian" carpets and not to be confused with the current name of this country. No amount of convincing could persuade her to realize they were one and the same.
I also am the proud owner of a Persian hand dyed, hand tied carpet which I purchased in eastern Turkey only a few miles from the border. The carpet hangs on a wall in our home. I don't dare walk on it...it's too gorgeous!
I've recently been able to visit this country for myself. I especially enjoyed meeting folks on Kish Island which once had famous pearling areas.
Read about more famous pearls after Iran Crown Jewels.
Search here.