Jaime Baker Model for Kari Pearls
Jaime Baker, a friend of our family, lives and works in Nashville.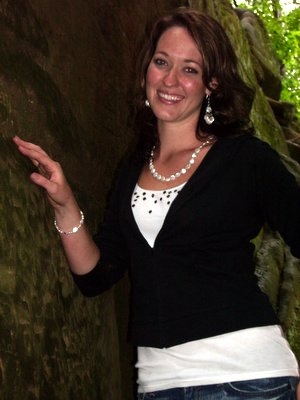 Jaime

We recently enjoyed a weekend visit from this delightful young lady to our farm. Going the whole-nine-yards, from joining us on Sunday morning for church to jumping off our rope swing into our pond...the true test of a visit to the Andersons...she won our hearts.
Right before she left my son, Ethan, and I squeezed in time to take some great photos of Jaime wearing my pearls. Wild Cat Den, a state park by our home, provided enchanting background atmosphere.
Go to main People and Pearls page after Jaime Baker.
Search here.
Photos and Text © by www.karipearls.com