Jewelry Natural Pearl Gold Ring
For sale is this jewelry natural pearl ring in 18K white gold. Lovely enough for an engagement ring, special enough to be an heirloom.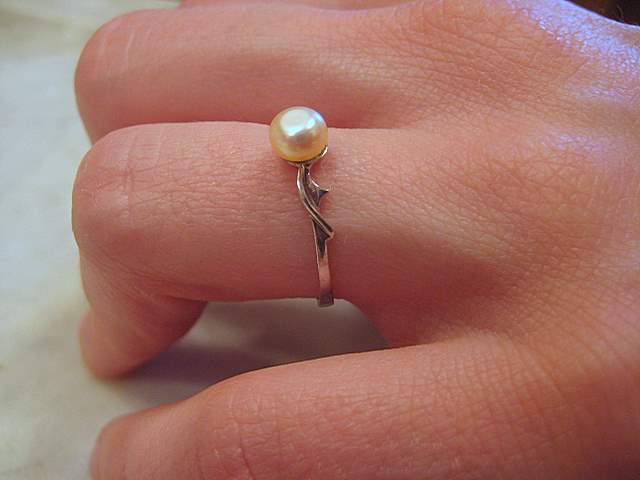 Natural Pearl Ring
Each piece of my natural pearl jewelry comes with a certificate of authenticity from the pearl lab on the Persian Gulf. I had the pleasure of hearing Ali Safar, the pearl lab director, speak recently in Dubai at a pearl forum. I also had a second pleasure of touring the laboratory and meeting Mr. Safar personally. Leading pearl experts, such as, Elisabeth Stack, author of "Pearls", has high regard and confidence in Manama pearl lab results.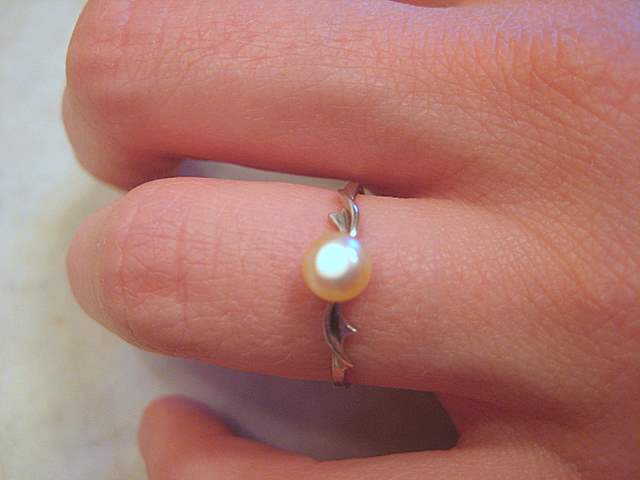 Natural Pearl Ring
Color of pearl: Pale yellow and white with greenish overtones
Shape of pearl: Button
Carat weight of pearl: 0.76 carat
Dimensions of pearl: 5.14 x 5.20 x 3.86 mm
Ring Size: 7 1/4 USA / O 1/2 UK
18K White gold
Certificate of Authenticity
SOLD!
Visit my catalog after jewelry natural pearl.