Natural Lake Pepin Pearls
Naturally, I am interested in natural Minnesota Lake Pepin pearls....as I grew up in that beautiful state and natural pearls are my favorites.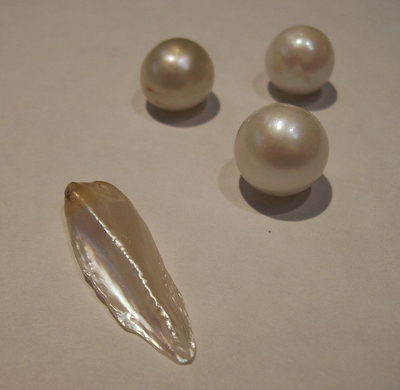 Lake Pepin Pearls
Some time back, Steve Swan of Swan Ltd. Jewelers in Lake City, Minnesota, contacted me because of his interest in locally made pearl buttons and natural pearls.
On a recent trip home to Minnesota to visit my mother and family I stopped by to see these natural Mississippi River pearls and visit Swan Ltd. Jewelry, Swan's jewelry store in Lake City, Minnesota.
Aren't these natural pearls gorgeous? These beauties were worth traveling to see.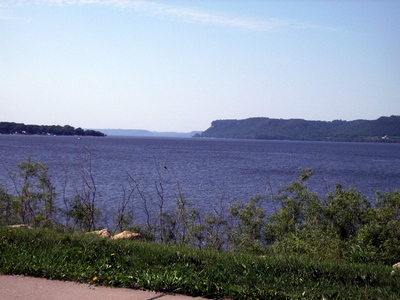 Lake Pepin Mississippi River
This lake is actually a natural widening of the Mississippi River like a snake that has swallowed an elephant as in the children's book, "Little Prince". You have read the "Little Prince" haven't you?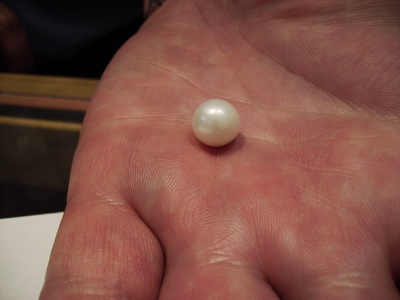 Lake Pepin Natural Pearl
Each pearl from this lake has an individual hue, shape and luster not found in cultured pearls. Steve can mount these pearls in rings and pendants of your choice.
Inside this case is a variety of lovely Lake Pepin pearl jewelry. Swan Ltd. Jewelers specialize in designing custom jewelry according to your desires and ideas.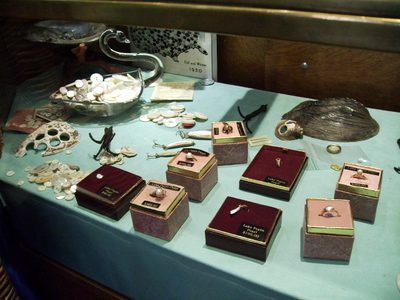 Lake Pepin Pearl Jewelry
They create one of a kind works of art that are destined to become tomorrow's cherished heirlooms.
Steve Swan has 30 years of jewelry experience to help you design that perfect ring or that one of a kind pendant you deserve.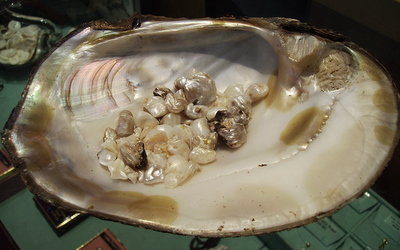 Lake Pepin Pearl Slugs
I know these are called slugs....but I think they are beautiful and a designers dream come true.
If you can dream it, Swan Ltd, Jeweler can make it. If you have a design in mind, they can help you turn your vision into reality. They can also help you restyle Grandma's cherished jewelry into a modern masterpiece.
Here's the Lake City Jewelry store in about 1882. It has been a jewelry store for a long time.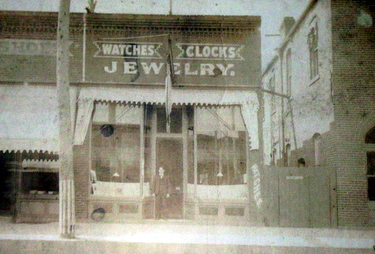 1882 Lake City Jewelry Store
Swan has restored the historic beauty to his present day store.
In the year 2000, Swan Ltd. Jewelry was the recipient of the Preservation Award given by Preservation Alliance of Minnesota to acknowledge the storefront restoration.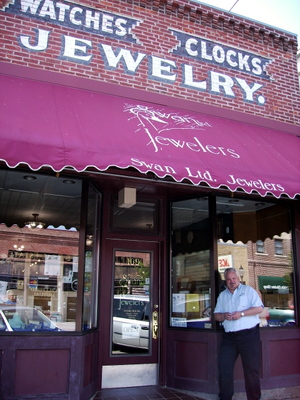 Swan Ltd. Jewelry Lake Pepin Pearls
Swan Ltd. Jewelry also provides custom engraving service. Looking for a gift that will be truly treasured? They offer personalized engraving on glass, leather, cork, wood, stainless steel, pewter and wine bottles.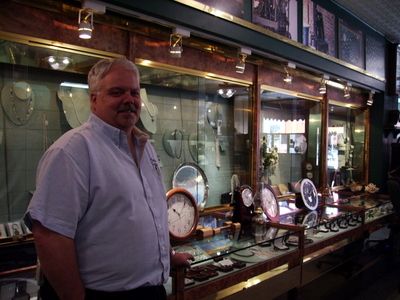 Swan Ltd. Jewelry Lake City Minnesota
109 East Center St.
Lake City, Minnesota 55041
1-888-SWANLTD

Store Hours
Monday-Friday 9AM - 5PM
Saturdays 9AM - 2PM
Evenings by Appointment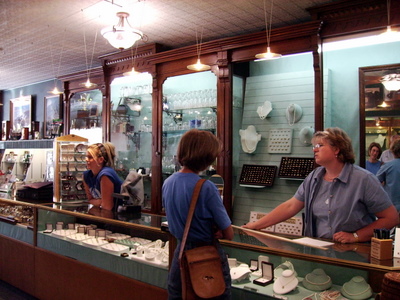 Swan Jewelers Lake City Minnesota
Swan Ltd. Jewelry believes in providing quality products at a fair price. Their products are backed with a one year guarantee against manufacturing defects.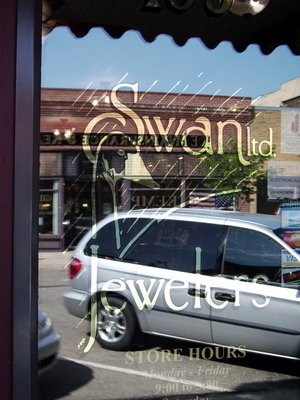 Swan Ltd. Jewelry Lake City
Lake City was also involved in the pearl button industry years ago. And old button factory building is still standing.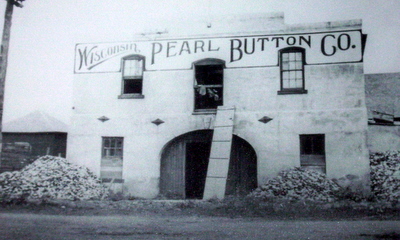 Historic Button Factory Lake City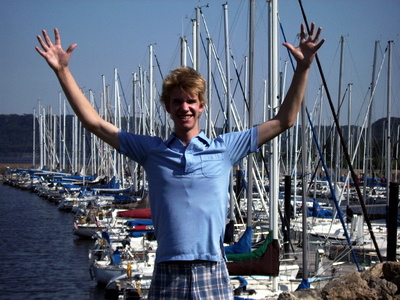 My son, John, in "Sailboat Heaven" Lake City Minnesota
While you're in Lake City, you'll love a river cruise on "The Pearl of the Lake", a genuine replica of an 1800's Paddle wheeler! Check out the website for The Pearl of the Lake.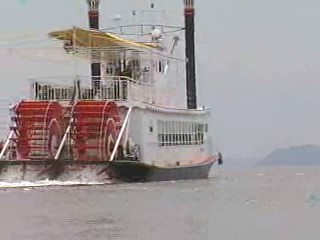 Paddle Wheel on Lake Pepin
Go to main natural pearl page after Lake Pepin Pearls.
Free Newsletter all about Pearls!
Search here.