Large quahog pearl for sale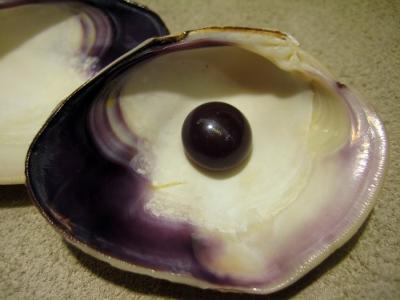 Large quahog pearl
Type of pearl: Quahog

Color: Deep Purple

Shape: Button

Size: 14.2 mm diameter & 9.1 mm height

Weight: 13.78 cts

Location of Origin: Eastern USA

Unique features: The shell this pearl formed in is also included

Exceptionally beautiful quahog pearl

Price: Make an offer we can't refuse!

(Line on last 2 photos is a reflection, not an imperfection.)

Contact Kari to make an offer on this pearl.