Most Beautiful Pearl in the World USA Freshwater Purple Pearl 4+ carats
Type of pearl: Natural USA Freshwater Pearl


Weight: 4.65 carat
Shape: 0.5mm Off Round. Slightly flat bottom
Size: 8.5 x 8.5 x 8mm
Color: Purple with overtones of green & pink
Location of Origin: USA
I have seen lots of pearls, including La Peregrina, and in my opinion, this is the "Most Beautiful Natural Pearl in the World". It is just gorgeous! The surface is impeccable, color deep, and overtones amazing.
Certificate: GIA 6183768227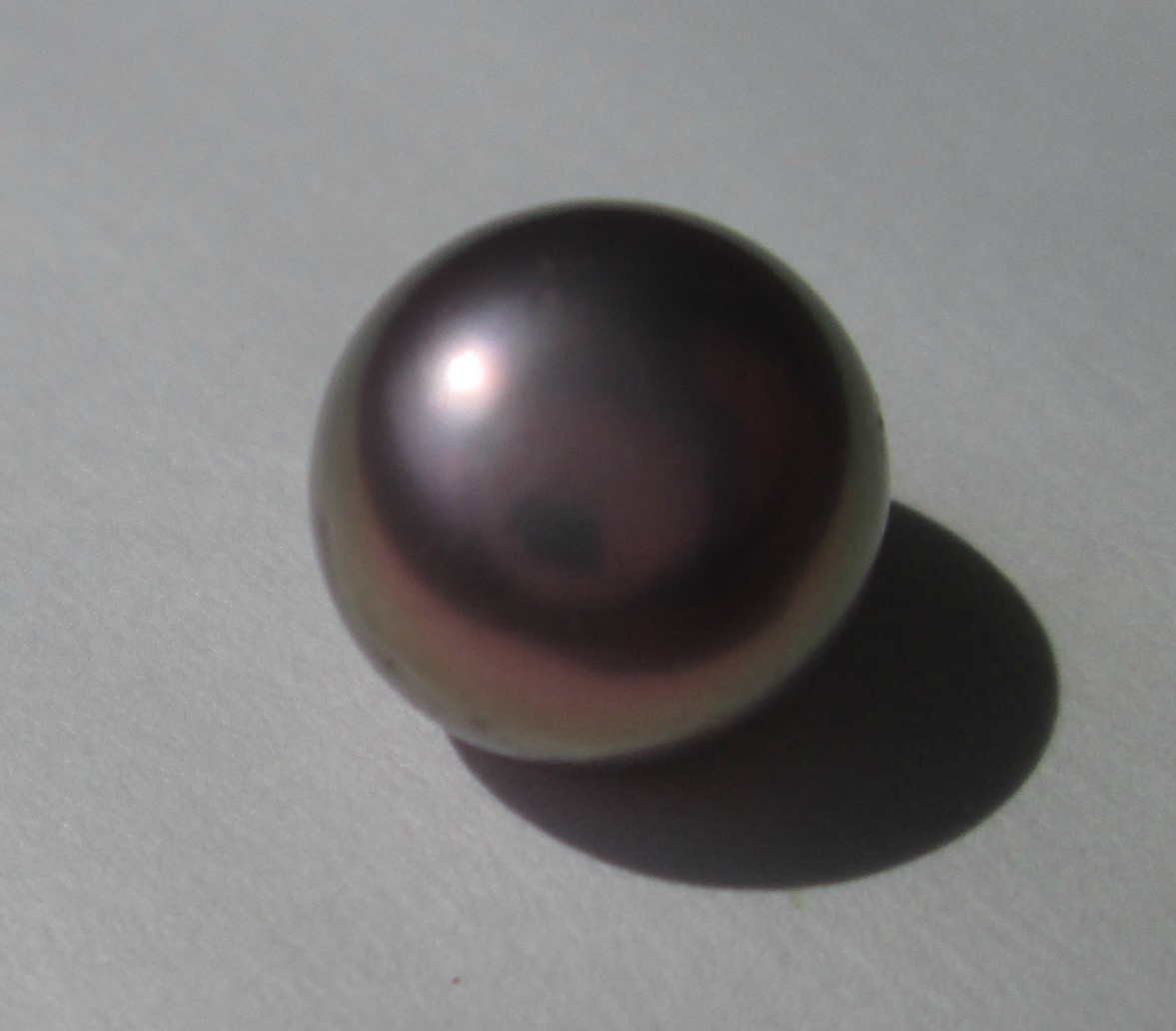 Bottom of Pearl
Top of Pearl
I have decided to keep this pearl!