Buy Natural Oriental Pearl Pendant
Fine unique natural oriental pearl pendant...you'll love it!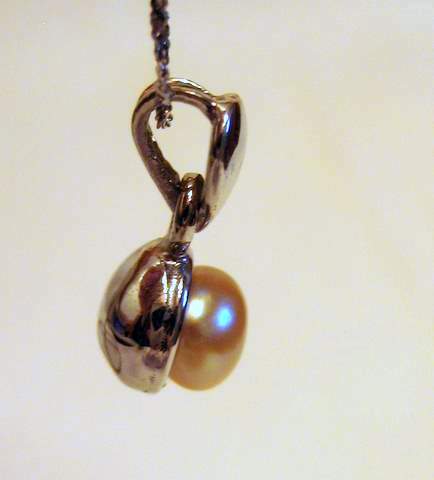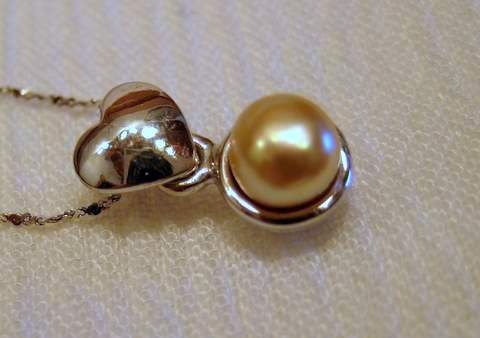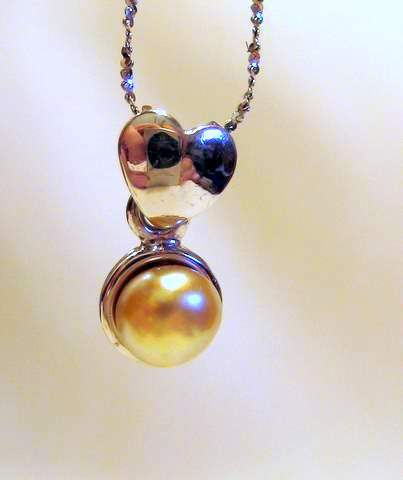 Color of pearl: Light yellow & cream
Shape of pearl: Semi-Baroque
Carat weight of pearl: 0.43 carats
Dimensions of pearl: 4.45 x 4.12 x 3.95 mm
18K White gold
Certificate of Authenticity

Price: $384 SOLD!
The pearls on this page are unique items. Natural Persian Gulf pearls are among the most precious treasures of this earth. Each natural Bahraini pearl has been tested in a gemological laboratory in Manama, Bahrain guaranteeing they are natural pearls. A unique certificate of authenticity is included with each item.
These certificates are individually produced by a well respected pearl testing laboratory and include a photo of the specific pearls used in each piece of jewelry.
Go to main natural Persian Gulf pearl jewelry page after natural oriental pearl pendant.