Natural Pearl from Burma
by Kate
Hello everyone,


I'm not good in English. I use Google translation help. This is the Story.
14-15 years ago, a male Burmese traveled from Burma, to visit my father at our home. He brought "Natural Pearl" to trade with. My father saw it much less interesting. But my mother loves it. My mother decided to buy them. And Burmese sold them to my mother, the price is not expensive.
At that time, my family did not know the true value of them. Because we had no knowledge at first, many of them I have sold to others at the price not too expensive.
4-5 years ago, my family just knows the true value of them. My mother and I decided to break it, just one. It is not pretty as other pieces. We saw the layers of nacre, its similar onion cleaves. So we are sure it is genuine, Natural Pearl.
Now I sent you these images. I scale the size of them. They are larger than 5 mm, size range 6 to 9 mm, or more. They are the Natural Pearl from Burma. Look at it. You can see the shiny, overtones of the various colors of the rainbow. Some pieces, you'll see the rainbow on the pearl.
Thank you.
Sincerely,
Dara
-----------------
PS. - This is my Cousin's letter.
*Kate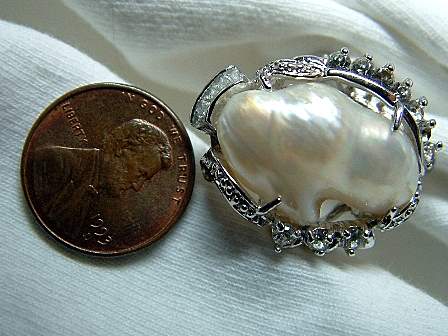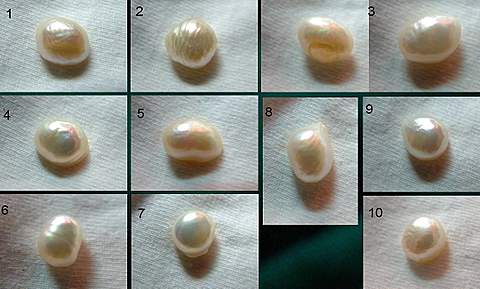 Read more of the story
here
.