Natural Pearl Ring 18K
Now, enjoy a natural pearl ring. One-of-a-Kari-Kind 18K gold ring enhanced with a Persian Gulf pearl...so stunning!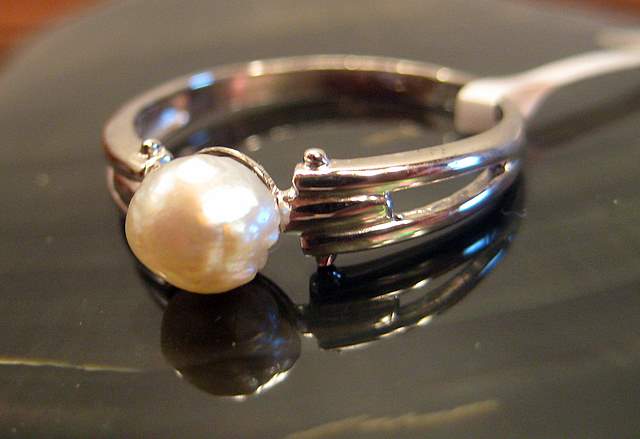 Natural Pearl on 18K
Lovely enough to be an engagement ring, this beauty is simple and elegant with just enough decoration to enhance the over one carat Persian Gulf pearl.
I was happy to secure some pieces of "wild" pearl jewelry. These are all one-of-a-Kari-Kind. Each natural pearl is unique.
Color of pearl: Light cream (slightly iridescent)
Shape of pearl: Baroque
Carat weight of pearl: 1.16 carats
Dimensions of pearl: 6.36 x 5.52 x 4.98 mm
Ring Size: 7 1/2 USA / P UK
18K White gold
Certificate of Authenticity
Price: $552.60
SOLD!