Buy Natural Pearl Stud Earrings
Special and unique natural pearl stud earrings from the Persian Gulf.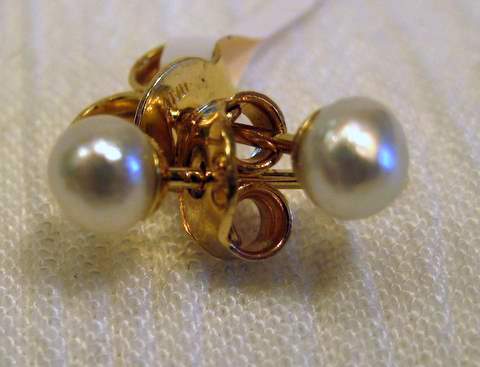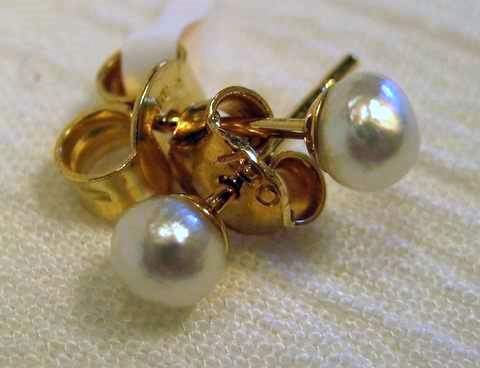 Color of pearls: Light Cream
Shape of pearls: Semi-baroque
Carat weight of pearls: 0.40 & 0.39 carats
Dimensions of pearls:
4.20 x 4.05 x 3.42 mm
& 4.08 x 3.97 x 3.44mm
18K Yellow gold
Certificate of Authenticity

Price: SOLD!
The pearls on this page are unique items. Natural Persian Gulf pearls are among the most precious treasures of this earth. Each natural Bahraini pearl has been tested in a gemological laboratory in Manama, Bahrain guaranteeing they are natural pearls. A unique certificate of authenticity is included with each item.
These certificates are individually produced by a well respected pearl testing laboratory and include a photo of the specific pearls used in each piece of jewelry.
Go to main natural Arabian Gulf pearl page after natural pearl stud earrings.