Natural Pink Conch Pearl with Strong Flame 5+ ct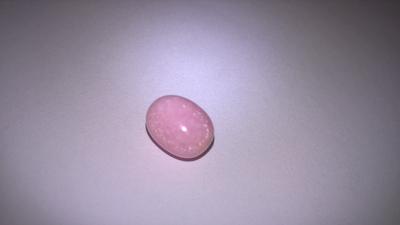 Natural Pink Conch Pearl with Strong Flame 5.13 CT
Type of pearl: Conch Pearl


Weight: 5.13ct
Shape: Semi-baroque Oval
Size: 10.29 X 8.24 X 7.57mm
Color: Pink
Location of Origin: Caribbean
Strong flame visible with unaided eye; smooth surface with good luster.
Certificate: GIA - USA
Many times I vacation in the Caribbean and hang out on a fishing beach where I buy strings of fish, lobster, and conch from the locals. This pearl was almost missed by the conch fisherman who dug it out of the mollusk's flesh as it was entirely enveloped. It was a surprise for him to find it and for me to obtain it.
Return to Listed - Conch Pearls SOLD.