Natural Saltwater Pearls Collection from Canada
View a lovely natural saltwater pearls collection from British Columbia, Canada.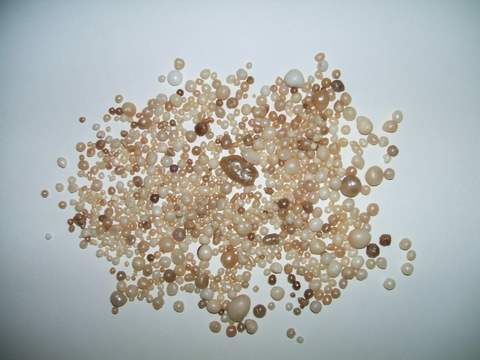 Natural Pearls Collection
This natural pearl collection came from a morphological variant of Mytilus califonianus. While the phenotype itself has not been described, it is common knowledge that in M. californianus, findings confirm the presence of at least two (or more) phenotypes in this species.
These pearls were harvested in British Columbia, under an aquaculture license issued to me in the late 1980's, where I experimented with multiple species and techniques while analyzing the viability for large scale rearing and production of marine invertebrates in the province of British Columbia, near the beautiful coastal village of Tofino, which is on the west coast of Vancouver Island.
Each of these pearls are unique in their own way. They vary in colours from pure white to black and range in sizes from 2mm to 1.3cm. The predominant colours are champagne and rose.
Traditionally, the first nations people here used the shells of M. califonianus for harpoon tips and knives.
Read how Dave found this Octopus Pearl
Check out Dave LeBlanc's website: http://www.daveleblanc.ca/natural_pearls.htm.
Read more about natural pearls after natural saltwater pearls collection.