Natural Saltwater Pearls with 18K Gold
This is your chance to invest in a natural saltwater pearls necklace on 18K gold.
Now is the time for investments, not just purchases.
Unique Persian Gulf pearl necklace.
See a similar natural pearl necklace here.

Visit my catalog after natural saltwater pearls here.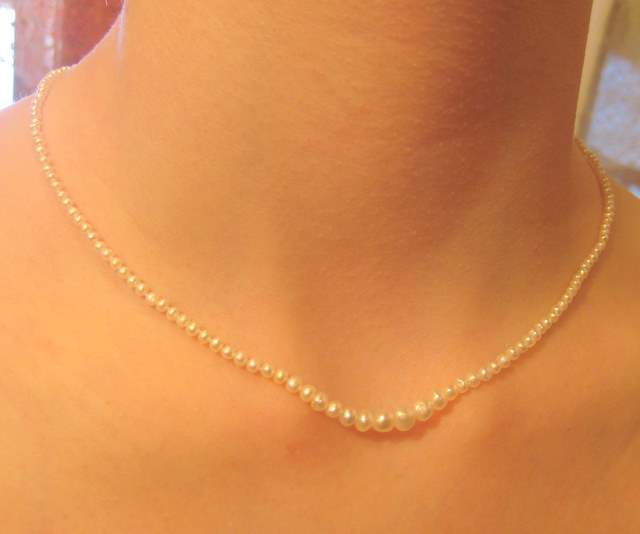 Natural Persian gulf Pearl Necklace
Persian Gulf Pearls
I am very excited to introduce to my fellow pearl-lovers these amazing and authentic Persian Gulf pearl necklaces. The Persian or Arabian Gulf has been famous for centuries for its high luster oriental pearls.
Recently, I was able to secure a few of these lovely natural pearls made into necklaces, earrings and bracelets. This necklace has a matching bracelet.
Nothing gives a lady confidence like wearing natural or wild pearls!
Length: 16.5"+ (extension chain included)
Number of pearls: 160
Dimensions of Largest pearl: 5.5 x 4.5 mm
Irregularly shaped pearls
Total carat weight of necklace: 24.08 carats
18K Yellow Gold clasp
Certificate of Authenticity
Price = $1,151.00 Sold!
Free Shipping -- Free Silky Gift Bag -- 90 Day Return