PearlOpal - Unique Pearl & Opal Jewelry
Steve Koncz's unique invention of opal jewelry called PearlOpal incorporates growing mother of pearl around opals. The result is a stunning marriage of two natural substances.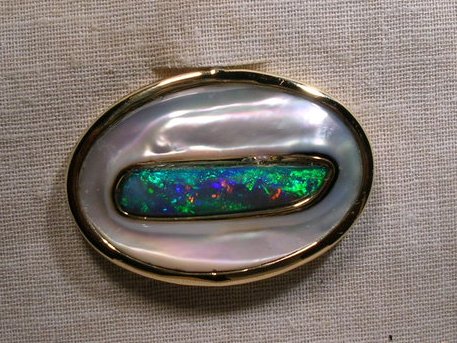 PearlOpal Jewelry

In 1999, Steve Koncz, an opal cutter, wholesaler and "out of the box" thinker, dreamt up an idea to seed pearl oysters with Australian boulder opals and let them grow together. He calls his new gems, "PearlOpal".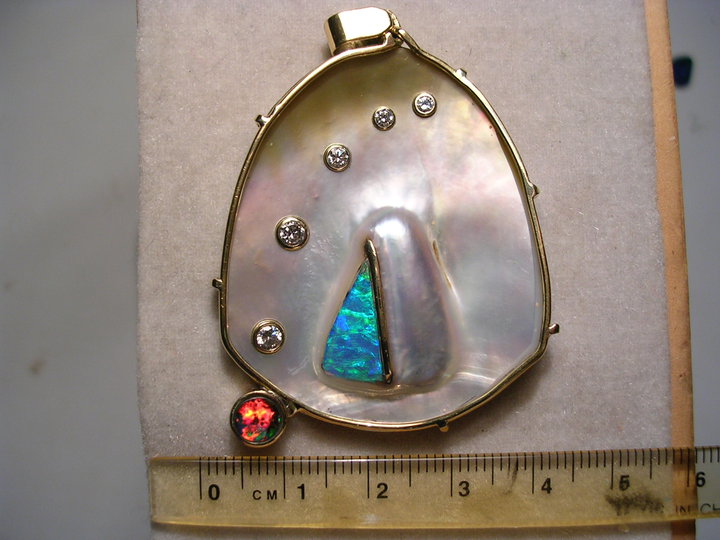 PearlOpal - Opal Jewelry
After the idea was born, it took 8 years of trial and error before the first successful commercial harvest of PearlOpal. Various attempts at Australian pearl farms were performed.
PearlOpal is created by implanting an opal into a live pearl shell which is then put back into the ocean and left for approximately 12-18 months. Steve was persistent in discovering what modifications were necessary for the shells to accept the opals.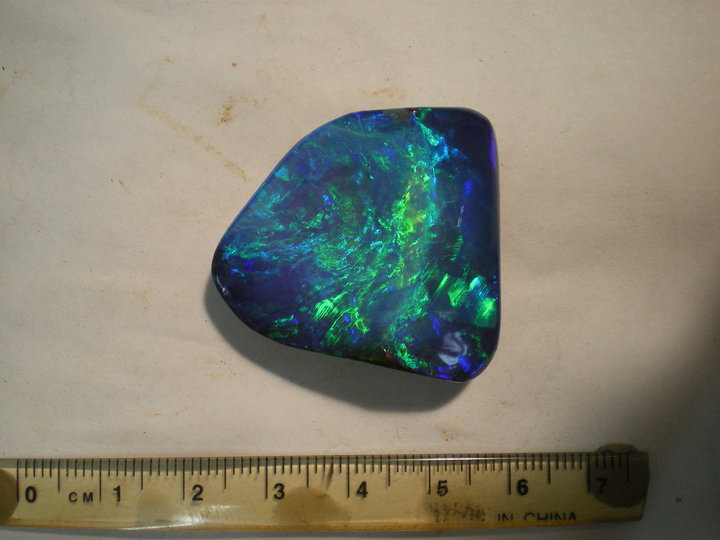 Australian Boulder Opal 80 cts
Before an opal can even be used, it must be mined, cut, shaped, polished and specially prepared for insertion into a shell. The shell is then carefully returned to the sea where it does its work of covering the opal with mother of pearl.
The technique is now fine-tuned and they achieve a 100% success rate from their seeding procedure.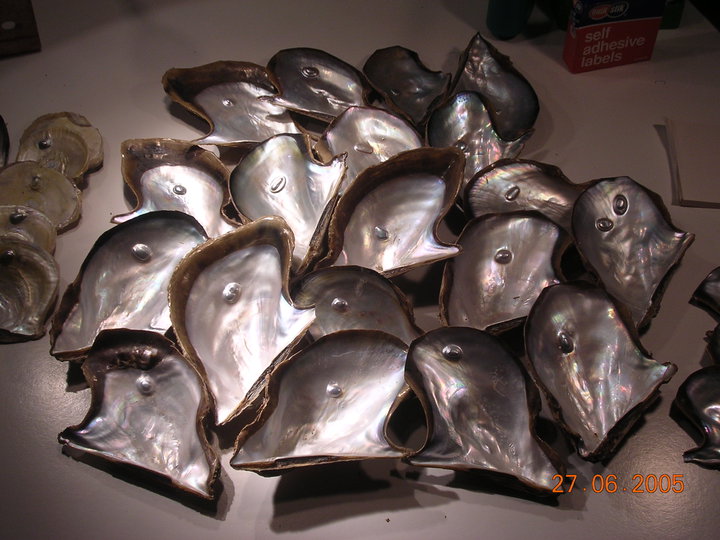 PearlOpal - Opal seeded Ptera Penguin shells
Here are Ptera Penguin shells with opals seeded into them, ready for processing. The mother of pearl is polished off the top of the opal and thus exposing the iridescent colour. The shell is then shaped to whatever shape is required for the pendant or item of jewellery on 18K gold.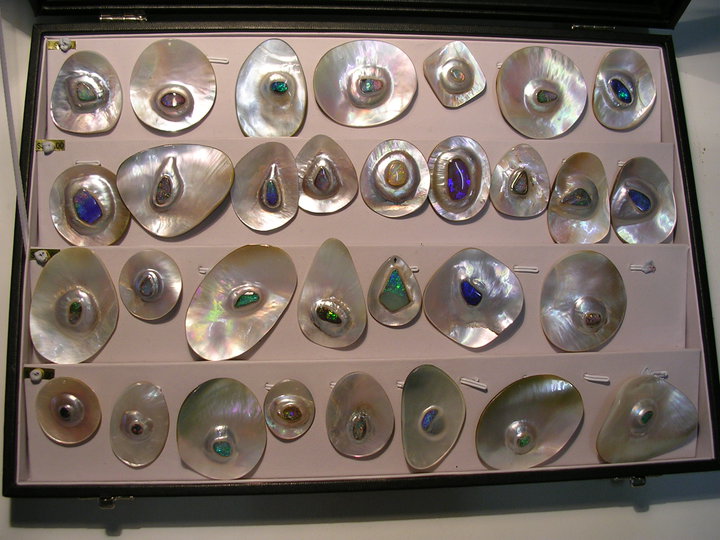 PearlOpal - Opal Jewelry
Here is a tray of Pearlopals. The design possibilities are endless as each piece is different. Each one of these boulder opals has spent 1 year in the ocean whilst the mollusk has grown mother of pearl around the stone. Sometimes there is a bezel of gold around the stone which was also in the water for this time.
PearlOpal is currently being made at the Blue Lagoon Pearl Farm situated at Shark Bay in Western Australia.
Steven Koncz Opals
Steven Koncz
Palmview
Queensland, Australia
Ph: +61 (0)7 54945096
Mob: 0408 066 049
firestoned(AT)qldnet(DOT)com.au
Cutter and Wholesaler, specializing in Queensland Boulder Opal. Exclusive manufacturer and supplier of "PearlOpal"- a natural combination of the beauty of Pearls and the stunning brilliance of Opals. "The Desert Meets The Ocean"
Learn about other types of pearls.