Pearl Natural Oriental
Enjoy this "wild" pearl natural found in the Arabian Gulf and set into 18K gold pendant and chain. Wear this with confidence that you own a rare natural pearl necklace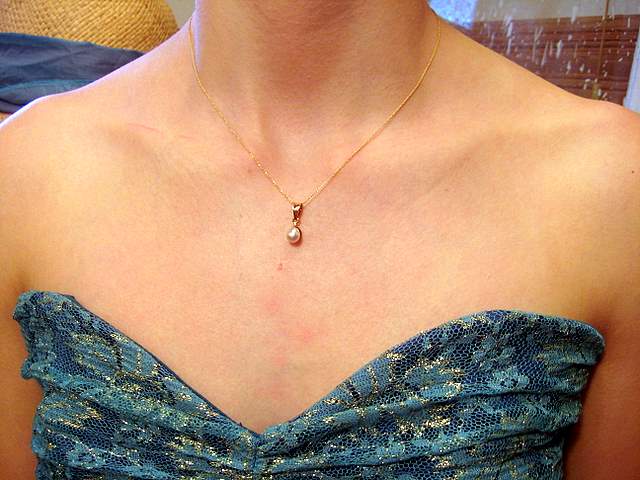 Natural Pearl Pendant
This pearl is 1.65 carats and set into 18K yellow gold for a dramatic one-of-a-Kari-kind effect. You won't see anyone else wearing one just like it. There is only one. While wearing cultured pearls gives confidence, when one wears natural or "wild" pearls confidence abounds.
I'm glad to be able to offer these as natural pearls are my favorites and these are a great way to get started on a collection of rare investment jewelry. These will hold their value as opposed to so many purchases we make these days.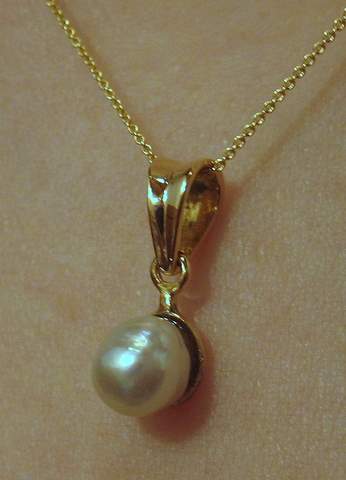 Oriental Pearl
Color of pearl: White
Shape of pearl: Irregular
Carat weight of pearl: 1.65 carats
Dimensions of pearl: 5.74 x 6.46 x 6.56 mm
18K Yellow gold
Certificate of Authenticity
Price: $656.10 SOLD!