Pearl Necklace
by Eva Camborda
(Toronto, Canada)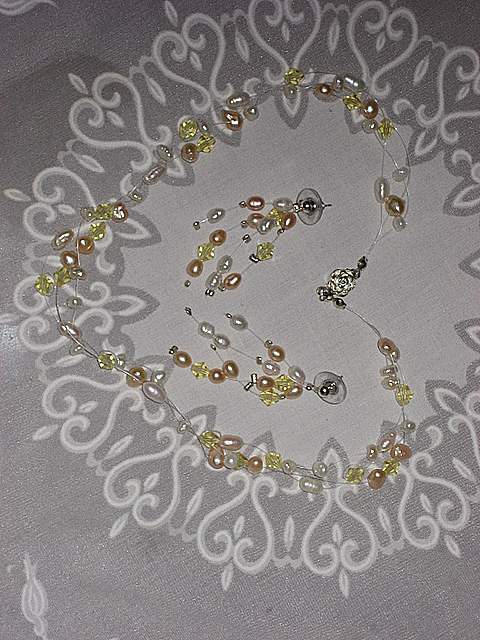 First of all, I want to thank Kari for this great website, useful information and everything about pearls.
At the beginning of the year I was in the hospital and continued beading as part of my therapy and the nurses loved it. When I left, one of the nurses that used to bead, Affine, offered some old beads and stuff she didn't use anymore.
What a surprise it was when I saw some beautiful freshwater pearls! With that and some Svarowsky cristals I made a beautiful choker and matching earrings.
Thanks, Affine, for your kindness.

Evita & Husband