Pink Conch Pearl
This nice pink conch pearl for sale at 2.25 carats is a fine example.
These pearls are generally of a deep pink color, shading toward whitish pink at each end. While this is the usual color, yellow, white, red, and even brown conch pearls are occasionally obtained; these are not so highly prized as the pink ones.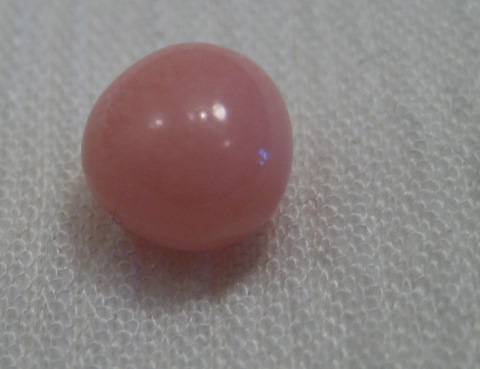 Conch Pearl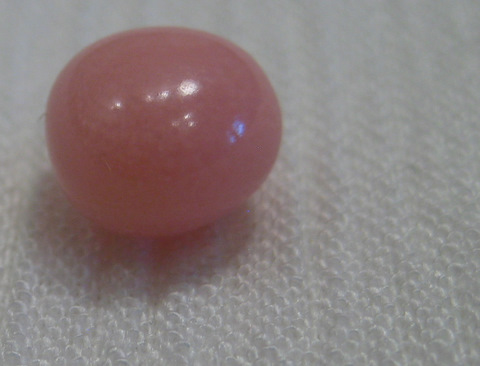 Conch Pearl in Pink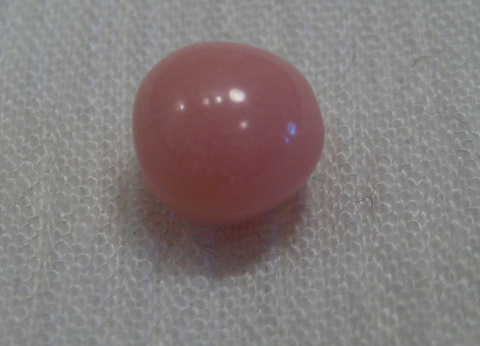 2.25 Carat Conch Pearl
Color:
Medium Pink with Flame
Shape:
Button
Weight:
2.25 carats
Size:
7mm x 7mm x 5.5mm
Price: $1,145
No longer available
Conch pearls present a peculiar wavy appearance and a sheen somewhat like watered silk, a result of the reflections produced by the fibrous stellated structure. While many are beautifully lustrous, they are commonly deficient in orient, and the color is somewhat evanescent.
Most of the Bahama conch fishermen sell their catch of pearls at Nassau.
The value of conch pearls is as variable as their form, color, and size, and they are sold by the fishermen for a variety of prices which range quite high for large ones with exceptional form, color and luster.
Information from Kunz's 1908 pearl book.
Linne classified teh "great conch" as Strombus gigas in 1758. A number of large marine gastropods belonging to the family Strombidae and other families are still called conchs or conch shells, while Strombus gigas, although often also described as conch shell or conch, is more specifically referred to as teh "true conch", "queen conch", "poink conch", "giant conch" or "great conch".
Informations from Strack's Pearls.
Help me choose by looking at another pink conch pearl.