Pink Freshwater Pearl Necklaces
These pink freshwater pearl necklaces make the statement, "A pearl for every girl," closer to reality.
These affordable, naturally colored necklaces come with such a good price because of their slightly off round shape (round pearls are more costly). Plus, I was offered a super price...and I love passing my savings on to you.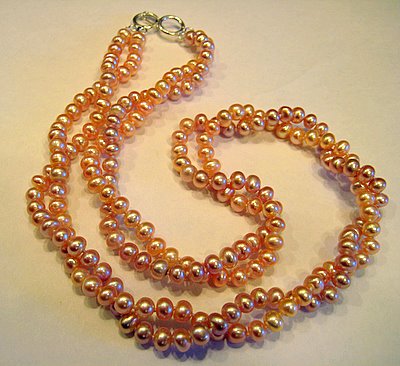 Two Strand Pink Pearls
This price leaves no excuse for not adding pink pearls to your "power arsenal" of pearl jewelry. Queen Elizabeth the First understood power and she was clever enough to know the role that pearls played in her quest for respect and admiration. Regularly, she'd wear 7 ropes of pearls.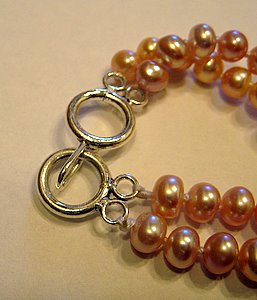 Sterling Silver Clasp
These dainty pearls look great on young girls or smaller ladies, but can be enjoyed by all.
Do you have a young daughter who could use a boost in her morale? I highly recommend these for her.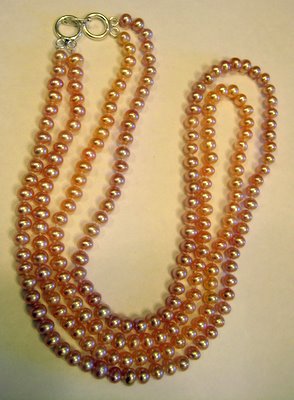 Two Pink Strands
Simply wrap these and twist around your wrist to make a nice bracelet.
Size: 5-5.5mm
Color: Pink
Shape: Off Round
Surface: Very few slight blemishes
Clasp: Sterling Silver
Length: 21.5 & 23.5" necklace
Matching earrings available.

Sorry, this necklace is no longer available.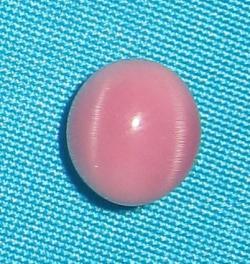 Go from this pink freshwater pearl to conch pink pearl page.