Pink Pearl Necklaces
These dainty pink pearl necklaces of naturally colored pink freshwater pearls accent anyone's beauty.
Wearing one of these princess type necklaces makes one feel like royalty. Glide through your day with extra grace and dignity knowing you're wearing one of nature's finest gifts to womankind. Yes, man helped start these cultured pearls, but then a living organism took over and made them just for you.

Lots of pink pearls are gathered and then perfectly matched for surface, shape, luster and size to make these pink pearl necklaces. These are particularly nice with a round shape, clear surface and great shine.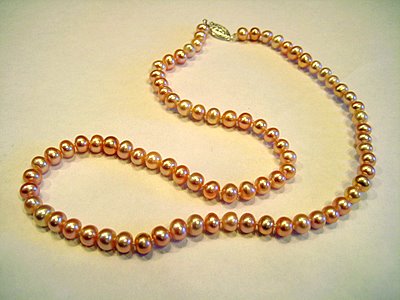 Single Strand Pink Pearls
These 5-5.5mm size pearls look especially nice on young girls and smaller ladies, although anyone can enjoy these.
Can also be worn as a bracelet.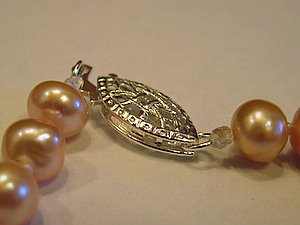 Sterling Silver Clasp

5-5.5mm pearls
Size: 5-5.5mm
Color: Pink
Shape; Off Round
Luster: Medium - Lots of Great Shine
Surface: Near Perfect
Clasp: Sterling Silver Filigree
Length: 17" - Other lengths available
Matching earrings also available

Sorry, this necklace is no longer available.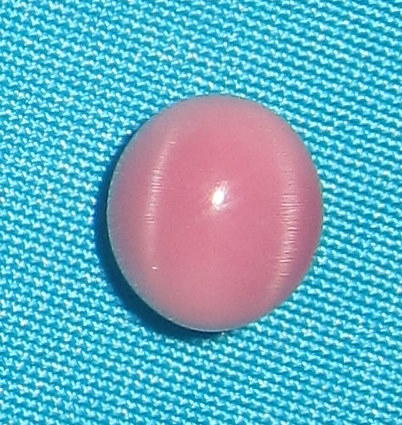 Go from this pink pearl necklaces to the pink conch pearl page.