Possible pearl from New Smyrna Beach, FL?
by Victoria
(New Smyrna Beach, FL)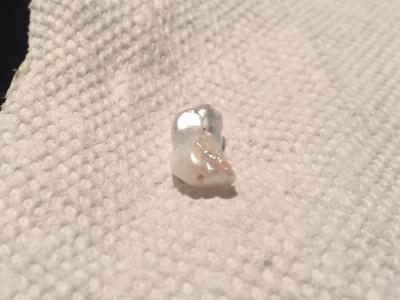 I am on vacation with my mom in Florida. We went to New Smyrna Beach today, which usually does not have hardly any shells on it. But, due to recent storms, the water is very churned up, and there are many small shells on the shore. My mom and I were walking along collecting sea shells today when I stumbled upon this misshapen little thing that I think might be a pearl? I don't know what else it could be. I know pearls are commonly irregular in shape, but this one is super funky. It has some bumps on the surface, and there are a couple tiny holes in it. Could you tell me if it is indeed a pearl?


Thanks so much!
Victoria