Rounded Teardrop Abalone Pearl 45 Carats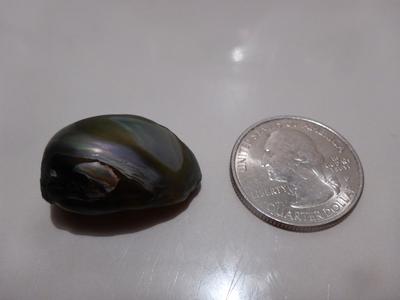 Rounded Teardrop Abalone Pearl 45 Carats
Type of pearl: Abalone Pearl

Weight: 45 Carats

Shape: Rounded teardrop

Size: 27 x 23 x 16mm

Color: Green/Deep Blues/Gold

Location of Origin: Mendocino Coast, California

Uniquely Round with a tapered end like a teardrop. This pearl has never seen the sunlight.

Price: $19,800

Contact Kari to purchase this pearl.

This pearl was found diving off the coast in a 9" Red Abalone (Haliotis rufescens). I will not disclose the exact location, but I would recommend a drive down the Northern California coast!




Return to Listed - Abalone pearls.