Tears of the Moon
by Robert Verspui
This project, Tears of the Moon by Robert Verspui, about the South Sea Pearl evolved out of a great curiosity and passion for the diversity of human kind and the natural world all over the globe.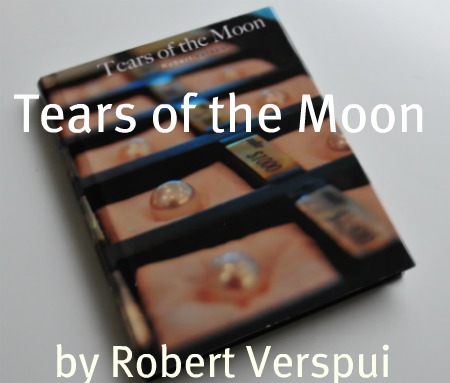 Tears of the Moon - 184 pages
All the different habitats with their own unique creatures and the specific groups of people who live in harmony with their environment fascinate me.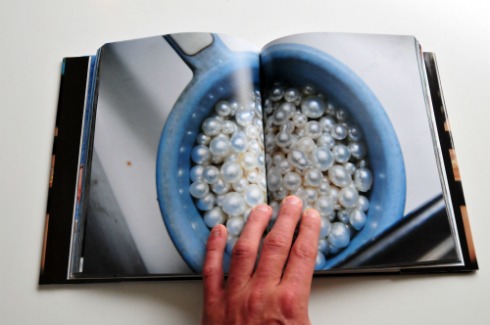 Eye-Popping South Sea Pearls
In my perspective as a person and as a photographer, everything that lives on Earth is connected and constitutes as a whole. All life including the human kind is connected and bond as one.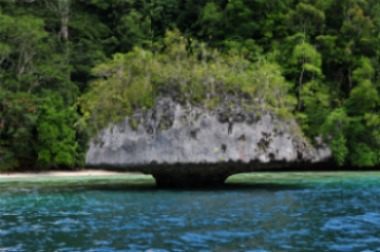 <
A Very Small Island
In the world of today things are changing very fast, with the growing world population and the expanding world market, people are more and more connected. Everybody, especially the western world is packed with goodies and supplies from all over the world. Without knowing it people in developing countries are making our clothes, technical devices, toys for our kids, much of the food we consume and also the most exclusive and expensive pearls for the luxury market.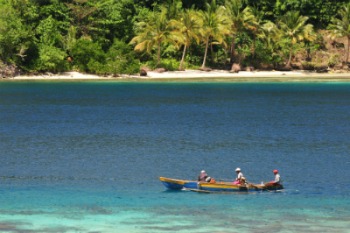 Tropical Paradise in Tears of the Moon by Robert Verspui
The South Sea pearls that are cultivated by Atlas South Sea Pearls Limited (Atlas) are of the best quality in the world. Generally it is the more wealthy people in the world can afford this natural jewellery but there is jewellery that is make from the Mother of Pearl shell from the oyster that is more affordable.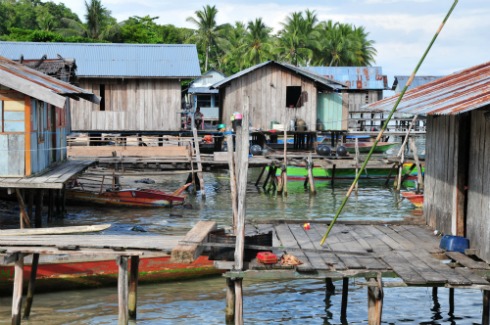 Pearl Farm Docks in Tears of the Moon by Robert Verspui
Indonesia has thousands of Islands and with its rich waters and low costs of labour, it is ideal for cultivating pearls. Pearl cultivating is a beautiful process that relies on good skills and knowledge of Marine Biology.
Manning the Pearl Boats
Everything that fascinates and inspires me, was part of this project about the South Sea pearls of Indonesia. I was able to see unspoiled nature, learn about marine biology, observe the relationship between man and nature, and begin to understand the relationship and interaction between people on a specific location and visitors from the rest of the world.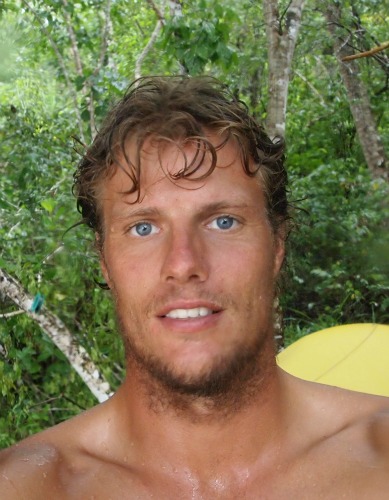 Robert Verspui - Author & Photographer
Robert Verspui
RobertVerspui.com
Kari's Note: "A little kindness goes a long way."
That saying is so true in this case.
At the pearl forum in Dubai a few years ago I met Joseph Taylor who was working for Atlas Pearl Company. Joseph was very kind to me and even invited me to visit the Atlas pearl farming operation. As yet, I have not been able to do that. Hopefully someday I can also visit the farm as Robert has.
Many people contact me about a wide range of pearl questions and inquiries. I do my best to find solutions and answers, so when Robert Verspui emailed me asking for help in finding a pearl farm to visit, the Atlas pearl company was a logical suggestion.
Little did I know that Robert would make such a lovely coffee table photo book of his experiences and even mention me in his list of helpful and inspiring people in the back of the book. I am honored!
I'm also honored to offer this wonderful overview of pearl farming which is not just about the "nitty gritty" of actual pearl farming but is about the personal lives of the employees and their environment.
Robert graciously includes a photo of each employee of Atlas Pearl Company in his book giving honor to these hard working men and women who are a vital part of bringing the beauty of cultured pearls to our world.
Robert has integrated his photography skills with an eye for detail along with compassion for individuals.
See the workers playing ping pong along side the ocean, view a worker inserting a shell nucleus into an oyster, see the interior of worker's homes and close ups of their delicious island cuisine, almost hear the laughter of the worker's children at play, feast your eyes on close ups of eye-popping pearls and envy the pristine crystal clear waters while taking a peek at the flora and fauna that live in that underwater world.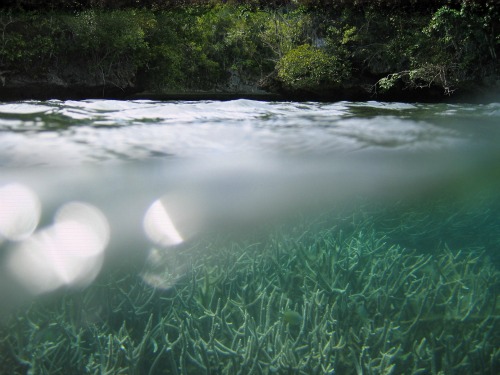 Underwater World
Yes, this 184 page, Tears of the Moon by Robert Verspui is about pearl farming with every page causing one to take note, but it is so much more. It's about culture, joy, beauty, hard work, complicated procedures and most of all about the people who make cultured pearls possible. They are the true pearl heroes & heroines!