The Pearls that Built Cartier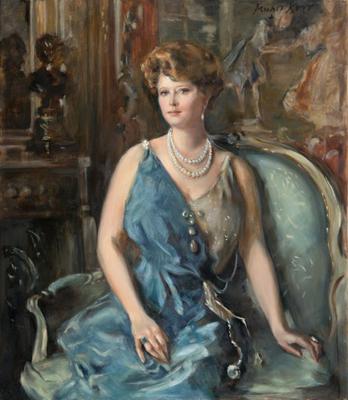 Mae Caldwell Plant
By 1912 Pierre Cartier had established himself among the elite of New York through the buying and selling of some of the world's most awe inspiring gems, including the 45.52 carat Hope Diamond. But Pierre was not satisfied with his New York salon. He wanted more for Cartier. He wanted a grander building that could both be a beacon for the city's elite and be on par with Rue de la Paix, the store's flagship in Paris. Then one day fate stepped in and offered Cartier an opportunity in the form of a 5th avenue mansion, a multimillionaire's wife and a double strand of pearls.


The original owner of the 5th avenue mansion that this story revolves around was an American businessman named Morton F. Plant. Morton was the son of Henry Bradley Plant, who had built an enormous railroad and steamship network across the South that came to be known as the Plant System. He was not, however, well loved by his father. Even though Morton had been working as the president of his father's company Henry had, in a cold move, attempted to cut Morton completely out of his will and leave his fortune to his grandson. Morton and Henry's wife contested the will and eventually won back the fortune that Henry had attempted to deny them.
Morton went on to capitalize on his father's existing business and continued to grow it further. In 1887 Morton married his first wife Nellie, but she died in 1913, at the age of 50. In 1914, ten months after his first wife's death 61 year old Morton married 31 year old Mae Caldwell Manwaring (or Maisie, as she was nicknamed). Maisie was married to a hotel owner named Selden Manwaring at the time she
and Plant met and engaged in a whirlwind romance. Some stories surrounding the couple's courtship state that Morton Plant was so head over heels for Maisie that he paid Selden Manwaring $8 million for an uncontested divorce!
After their marriage Morton moved Maisie into his 5th avenue mansion in New York City. The Morton Plant House was part of a group of mansions built on Fifth Avenue, known as "Millionaire's Row", that were home to the Vanderbilts, the Astors, and other notable wealthy New Yorkers; however, at the time that Maisie was moving in, homes like the Plant's opulent six story Italian Renaissance style home with limestone and marble accents (like the others of Millionaire's Row) were a dying breed. For a number of years commercial progress had been changing the face of the area. Hotels such as the Waldorf and the Astoria had led the change a number of years earlier, and now storefronts were moving in across from the stately homes.
Pierre Cartier arrived in New York in 1909. The French jeweler's first residence in New York was 712 Fifth Avenue. He established the Cartier boutique in this area of New York City as a direct response to rival jeweler Dreicer, who was located at 560 Fifth Avenue. Dreicer was creating and selling knocking off Cartier designs because he could create them faster than authentic pieces could be imported from Paris so it was imperative to Pierre that he establish workshops in New York, with his own workforce. By cutting delivery time and through his highly publicized acquisition and sale of rare gems (such as the Hope Diamond) Pierre was able to further push Cartier into the spotlight and the business's profile continued to rise among the elite of New York.
SOURCE: https://www.thepracticalgemologist.com/jewelry-history-1/2017/6/2/the-pearls-that-built-cartier