Photos of Tiffany Jewelry Store Sloane Square
Enjoy photos of Tiffany Jewelry Store Sloane Square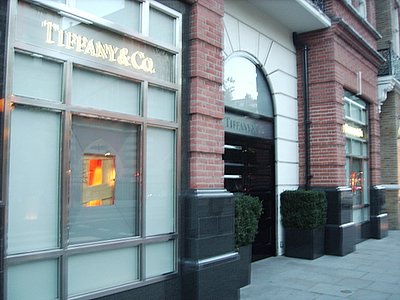 Tiffany Jewelry Store Sloane Square
Last time I was in London, I brought some strands of large pink pearls, which a friend, who lives in London, asked to see. After seeing them, she ordered a triple strand necklace that she could twist for a dramatic effect. Since I thought it would be best to finish it as soon as possible, I found a lovely stone bench in a near-by quaint church yard and knotted away.
Tiffany Co. Window Sloane Square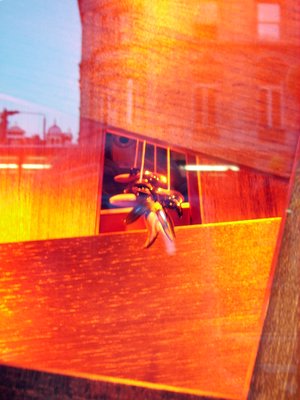 Tiffany Company Store Sloane Square London
Anyway....you're wondering what all that has to do with visiting a Tiffany & Co. store in London, right? Ok, let me explain. It was while riding a London bus on the way home from my friend's snazzy London apartment that I spotted this Tiffany jewelry store, so I quickly hopped off at the nearest stop and snapped some photos. I stopped by the next day again to visit, see the Tiffany pearls and chat with employees.
Tiffany Door London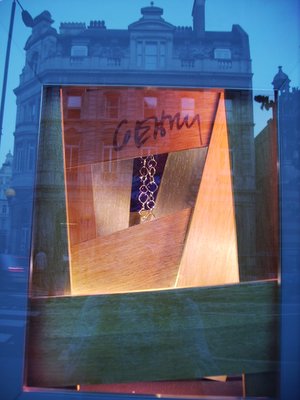 Tiffany Window Sloane Square
I always enjoy visiting Tiffany & Co. stores and being inspired by the lovely jewelry. Here at the Tiffany and Co. store in Sloane Square there was a helpful clerk who was happy to discuss pearls with me.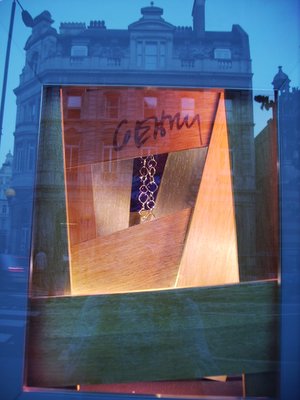 Tiffany Window Sloane Square
Tiffany and Company London
While in London, I very much enjoyed seeing the "Bejeweled by Tiffany" exhibit, which I still want to write about for my site. I'm especially interested in the earlier jewelry designed for Tiffany & Co., because the owners liked to use natural USA river pearls in their jewelry designs, some of which undoubtedly came from the Mississippi River which is only a bike ride from my home.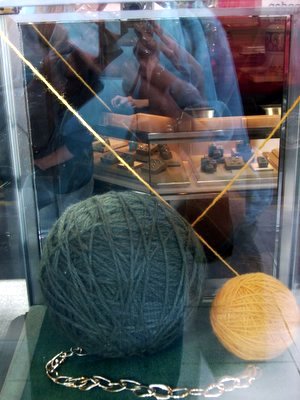 Tiffany Window with Yarn
Tiffany Jewelry and Yarn
Buyers would buy special pearls by piece, but also others by the pound. How I would have loved to see those pounds of pearls...but for sure, I enjoyed seeing several Tiffany jewelry pieces made from USA river pearls in London at the "Bejeweled by Tiffany" display.
Bejeweled by Tiffany

Read about my visit to their New York Jewelry store and others.
Hop on over the Tiffany jewelry store on Bond Street, London.
See photos of Nagoya, Japan's Tiffany store.
Read about the famous USA Tiffany Pearl.