Unique Clam Pearl of 59+ ct Impressive and Rare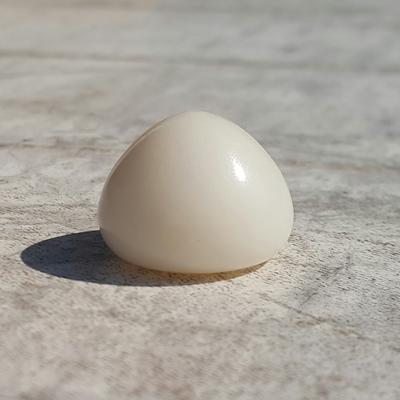 Unique Clam Pearl of 59+ ct Impressive and Rare
Type of pearl: clam pearl


Weight: 59.6 ct


Shape: dome


Size: 22 x 22 x 16.6mm


Color: creamy white


Location of Origin: Indonesia


A unique clam pearl, weighing nearly 12 grams! An impressive and very rare non-nacreous pearl! A slight flame pattern can be seen around the top. On the bottom a spiral, a pearl's growth line, can be seen. Incredibly harmonious shape, with a very smooth and spotless surface.



Return to Listed - Clam pearls - SOLD.