USA Natural Pearl Earrings & Pendant Set on Sterling Silver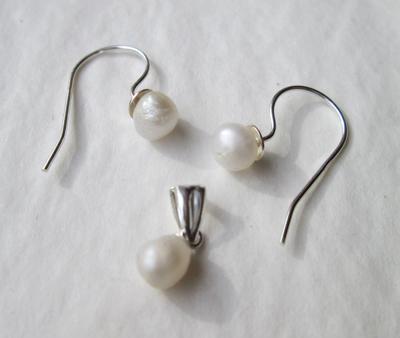 USA Natural Pearl Earrings & Pendant Set on Sterling Silver
Type of pearl: USA Natural Pearls


Weight: 2.7 carats Total
Shape: Off Round
Size: 4-5mm
Color: White
Location of Origin: USA
Metal: Sterling Silver
Unique Features: Lovely delicate petite pearl earring & pendant set. Sterling Silver chain included. I accidentally drilled one of the earrings through but the way the earring hangs, the very tiny hole will not be seen when worn.
Price: $269 - First Prize in my April 2021 Giveaway
Return to Listed - USA Freshwater - SOLD.