10mm Purple Star Quahog Pearl Ring For Sale
by Amanda
(USA)
Color: Purple


Shape: Button
Size: 10mm
White Gold
Sorry, no longer available

10mm Purple Quahog Pearl Ring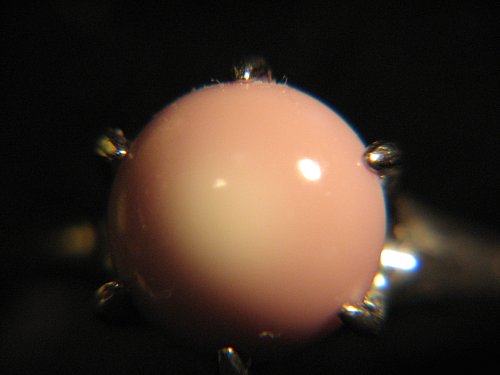 10mm Purple Quahog Pearl Ring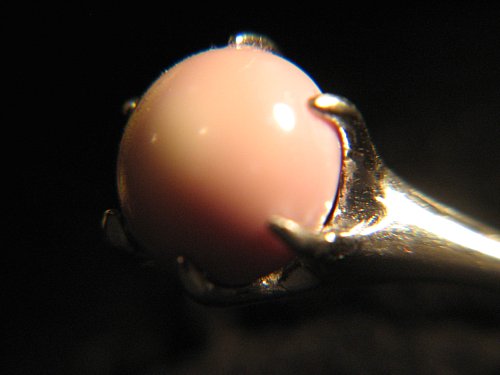 10mm Purple Quahog Pearl Ring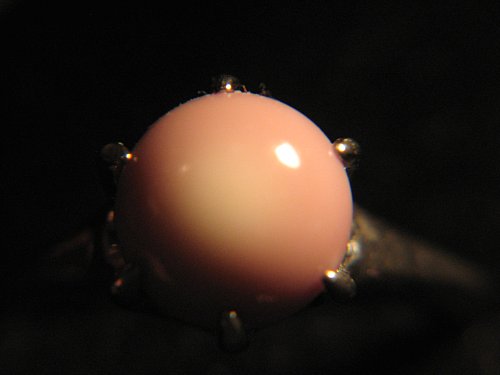 10mm Purple Quahog Pearl Ring
Hello,
This pearl was found by my Great Grandfather "kindda"?
The story is that after a long day of fishing & clammin somewhere in the ocean out of a Jersey dock. The guys (my great grandpa and his brothers) called it a day and went home to the family to clean their catch.
They were drinking, having a good ol' time and all the guys were eating raw clams :o) when one of his brothers had bitten down on the pearl while eating the clam and broke his tooth "he was not happy about that" ;o) and threw the pearl across the room cussing up a storm! He was three sheets to the wind and oblivious to what it was. My G.G.Pa "being slightly more sober" quickly went to retrieve it and gave it to my Great Grandma.....when they passed away it was passed on to my father who later had it put into its current ring setting and gave it to my mother who then passed it on to me.
It has never been drilled and is cradled in the ring setting. I love it dearly but must part with it. I am a single mother of four young children and was laid off last year so I am in dyer need of money.
If anyone is interested in buying this beautiful cherished pearl please contact me.
Thanks for reading & God Bless.
More quahog pearls for sale here.