2 Quahog Pearls in One Season
by Steve Shallcross
(Barrington RI USA)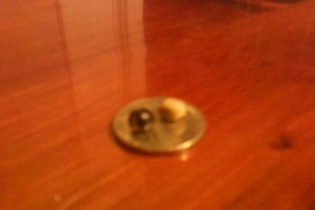 2 Quahog Pearls
I do stuffed quahogs for parties and some local watering holes so I make a lot of quahogs over the summer. All come from Narragansett Bay in RI and as I was testing one for taste (out of 100) I picked the one with the pearl (white one) in it.


About 3 months later while shucking I found the black one. I put them on a nickel to see about the size.
They are not perfectly round but its a work of nature. Any idea of value?