6 Strand Pearl Set
This glorious 6 strand pearl necklace and earring set will be a hit every time you wear it. Give it a risk free try and see for yourself. Luscious!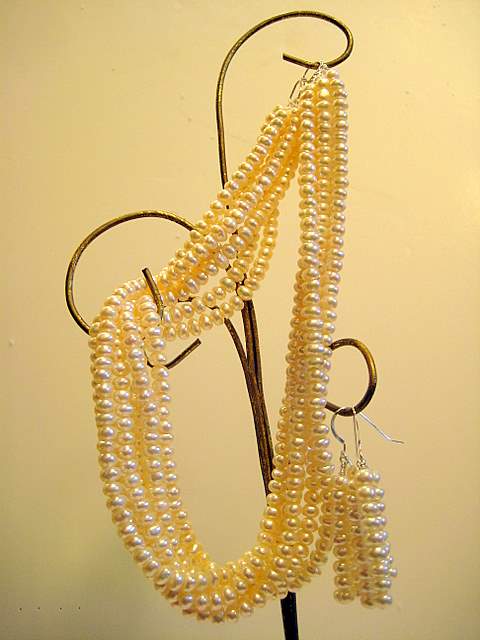 6 Strands White Pearls
This set is perfect for under suit jackets as it sits close to your neck and adds the glam you are looking for with your outfits.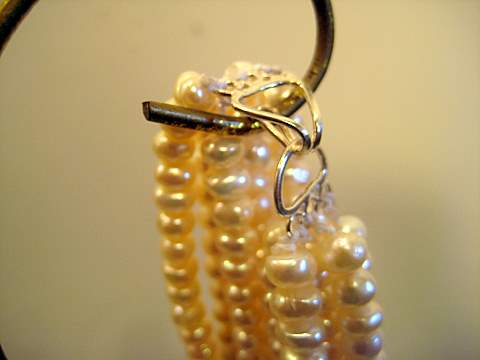 6 Strand White Pearl Clasp
This clasp is safe and super easy to do up yourself...no need for help here. You can do it yourself!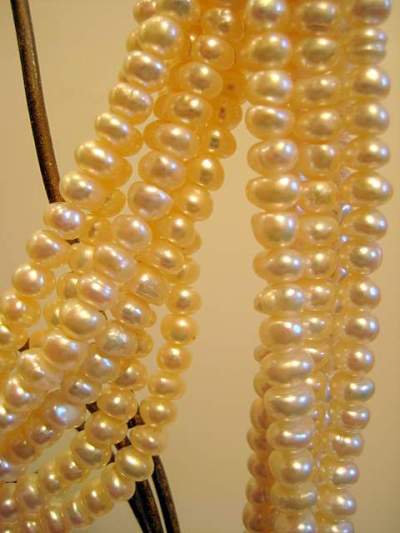 6 Strand White Pearls Closeup
This set also works well with open neck dresses or tops and speaks for you and says, "I am special & care about myself."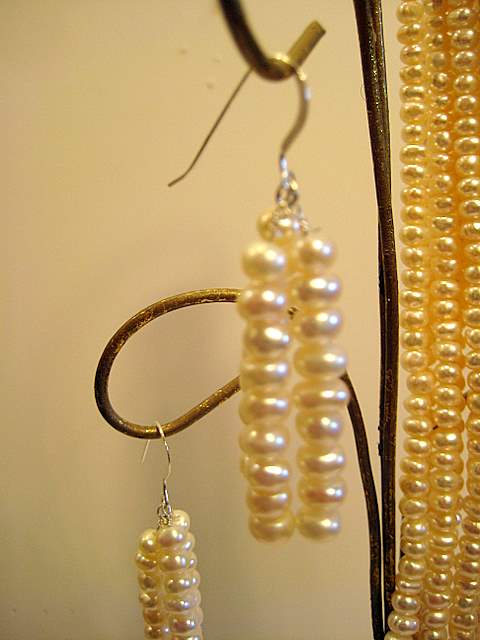 3 Strand Dangle Earrings
3 strands of pure pearl dangle draws the attention even more to you lovely face and smile.
3 Strand Dangle Earrings
Pearls don't steal the show like flashy diamonds...pearls work for you by adding an extra glow to your attitude.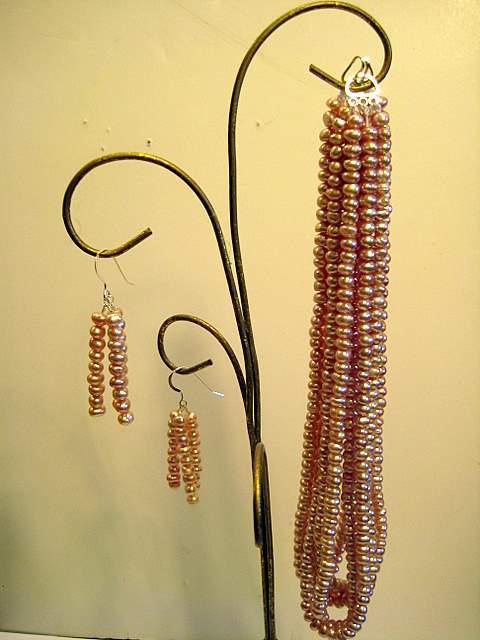 6 Strand Lavender Pearls
I've left off the knots because the pearls are so small that all those knots would detract from their beauty.
6 Strand Dangle Pearls
That also allows me to offer such a super price on these glamorous pearls. Natural off round shapes takes this set to the artistic level of glamor.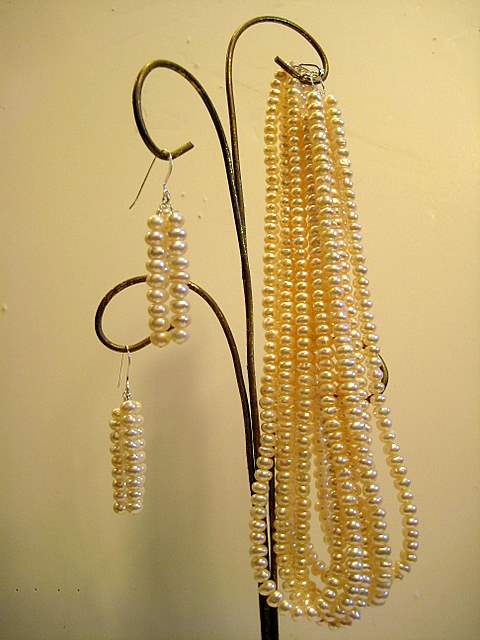 6 Strand Pearl Set
Pearl Type: Cultured Freshwater
Shape: Off Round
Size: 5mm
Luster: Excellent
Surface: Near Perfect
Matching: Excellent
Color: White or Lavender
Metal: Sterling Silver
Necklace length: 15.5"
Sorry, this style is no longer available.
See more pearl choices after 6 strand pearl necklace and earring set.