White Pearls
Traditional white pearls...always in style....,
perfect for Brides, Bridesmaids...anyone special in your life.
White pearls are for everyone! You'll wear them often.
Your wedding day is one of the most exciting days of your life.
Mark and I were married under oak trees in a lovely glen...37 years ago.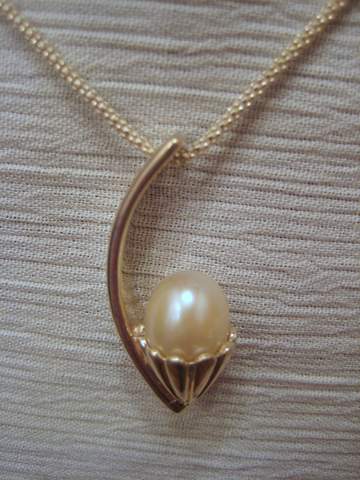 Designer Pearl Necklace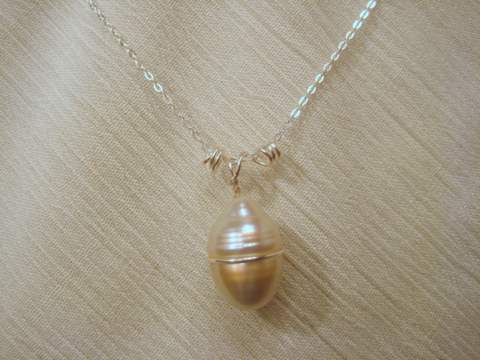 South Sea Pearl "Silver Bullet"
---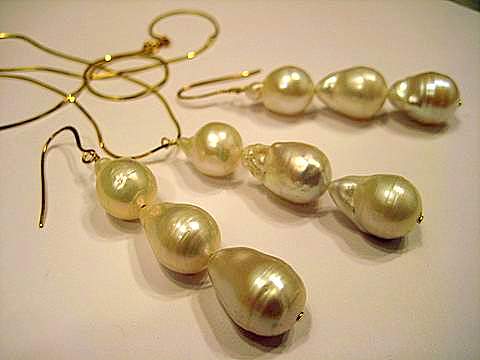 Baroque "FireBall" Pearls on 18K Gold
---
Baroque "FireBall" Pearl Set
---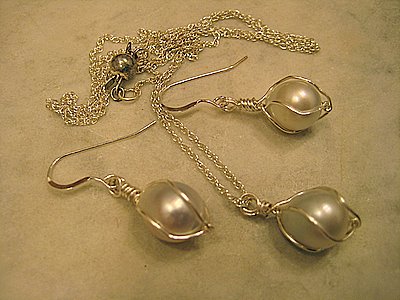 Silver South Sea Pearl Jewelry.
---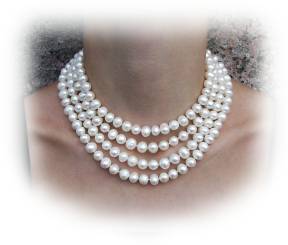 My daughter, Sarah, and I had fun one afternoon figuring out several ways to wear a pearl rope. I'm sure there are many more, but the above link will get you started toward your own discoveries of how much fun pearl ropes are to wear.
Enjoy the variety of jewelry choices on this page by clicking on the available links for more information and for purchase options. Yes, lengths, etc, can be altered, within reason, of course....so don't be afraid to ask.
---
Buy Estate Pearl Rings Here
View a unique pearl necklace.
Click here for affordable pearl necklaces
Take a Pearls for Pets Survey here.
Sorry, the following styles are no longer available:

"One-Of-A-Kari-Kind"
Pearl Wrap Bracelet
4 Piece Pearl Set
Pearl Baby Bracelets
Black & White Cluster Set
Blister Pearl Pendants
Choose from 7mm or 8mm White Stud Earrings.
White Drop Set
Woven Pearls for Sale
Matching Ring, Earrings, Necklace
Pearl Bridal
Pearl Necklace with USA MOP Buttons
Coin Pearl Necklace.
Traditional White Pearls
Coin Pearl & Sterling Necklace Set
"Beep Beep Bop"
Fine Freshwater Pearls
3 Strand Pearl Set
Baby Pearl Set
6 Strands Pearls & Earrings


---