Black & White Jewelry Pearl Unique
The art of clustering pearls is not known by many. This jewelry pearl unique design isn't something that any pearl knotter can create on her own.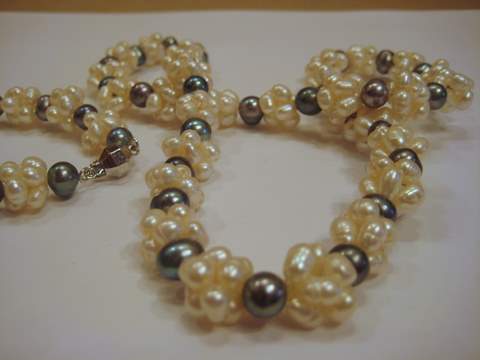 Black and White Cluster Pearl Set
It would take a bit of a learning curve even for an experienced pearl jewelry maker to learn how to cluster these pearls into these unique combinations. I have not tried my hand at this yet and think I'd need to watch an expert carefully for a long time before I'd get the hang of it.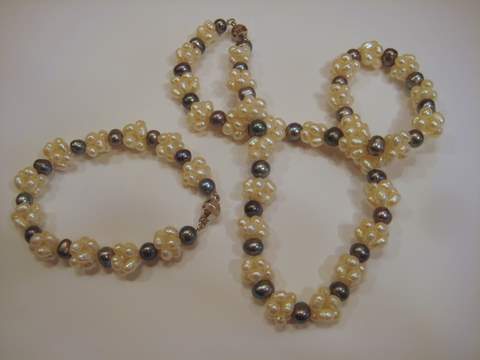 Black and White Cluster Pearl Set
I love how these smaller cultured freshwater pearls and larger dyed black freshwater pearls are grouped together in such an delightful dancing arrangement.
Sorry, this style is no longer available.

Go to main black pearls page after jewelry pearl unique.