Black Pearls
Nothing is more exotic than black pearls...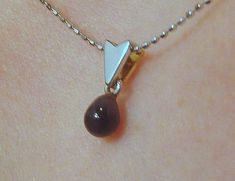 Non-Cultured Saltwater Pearl Pendant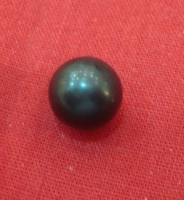 Natural Pearl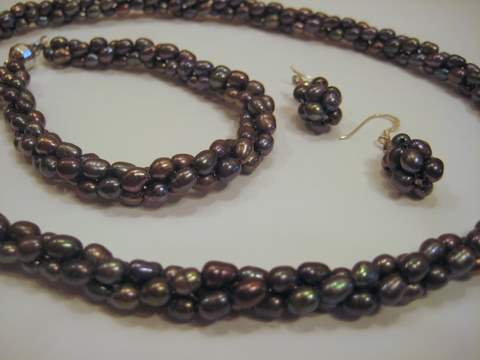 3 Strand Black Set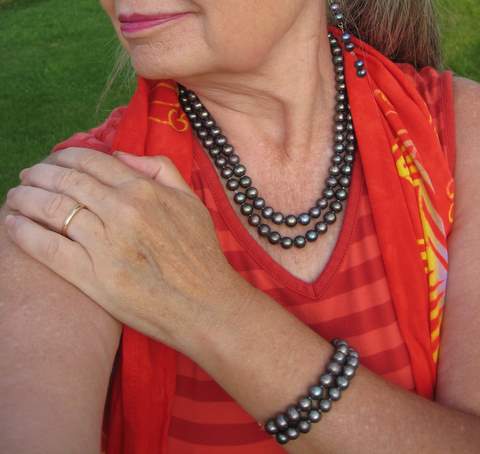 Multi-Style Double Strand Pearl Set



Read Fascinating Pearl History
Learn about Tahitian Pearls
Return to top of black pearls page.
About 1845, pearls came on the market from the Tuamotu Archipelago and other South Sea islands, and the industry was revived on the Mexican coast. The pearls from these localities are noted for their range of coloration, and particularly for the very dark shades, black or greenish black being especially prominent.
But the fashion, and thus, necessarily, the demand, had always been for white and yellow pearls; consequently, these black ones were of little value in the markets until about ten years later, when they became fashionable in Europe largely through their popularity with Empress Eugenie of France, then at the height of her power.
To this queen, black pearl history owes much of their high rank in fashion in the nineteenth century; and on her head they were royal gems royally worn, as appears from Winterhalter's portrait of her, showing her magnificent necklace.
The following styles are no longer available

Pearl Drop Set
Black Freshwater Pearl Necklace.
Black & White Pearl Necklace.
Long Pearl Necklace with Flower Clasp
11-14mm Round Tahitian Pearl Necklace
8-11mm Round Tahitian Pearls
9-12mm Round Tahitian Pearl Necklaces
Tahitian Pearl Pendants
Tahitians on 18K with diamonds
64" Black Rope
Double strand
3 Strand Twist




Pirates on the Caribbean: The Curse of the Black. Pearl
And of course, by now, most of us have heard of the famous ghost ship...."The Black. Pearl"....and have Johnny Depp's winning pirate personality ingrained in our minds and hearts. He did nothing short of stealing the show in "Pirates of the Caribbean." Don't you agree? No wonder that he was nominated as Best Actor at the Oscars. The movie was also nominated for Best Visual Effects, Best Make-up, Best Sound, and Sound Editing.
Search here.