Double Strand Pearl Jewelry Set
Enjoy a very versatile double strand pearl necklace, bracelet & earring set which can be worn in a variety of ways to suit the occasion and your outfit.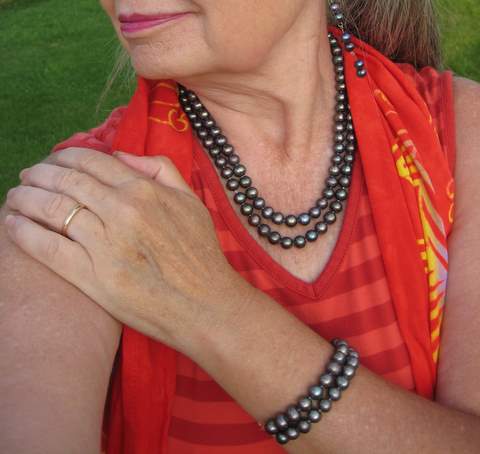 Black Pearl Necklace
I enjoy getting as much mileage out of my purchases as possible, so I naturally figured that my customers thought the same way.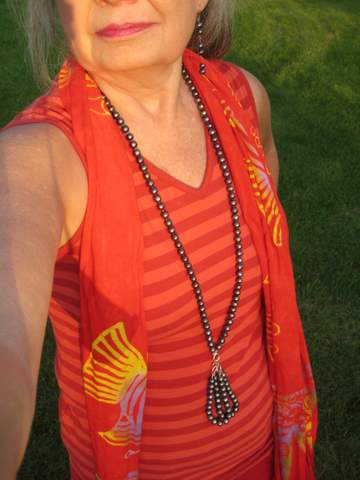 Black Pearl Necklace
That's the reason I designed this double strand necklace set that can be combined together in a number of different ways giving your the options you need when looking for just the right pearl necklace to go with your outfits.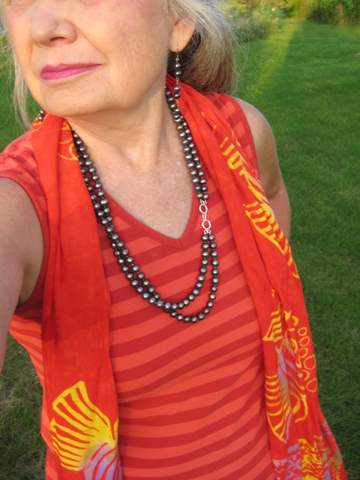 Black Pearl Necklace
By hooking the bracelet onto the necklace you can come up with lots of fun looks that add a zest of freshness to your wardrobe.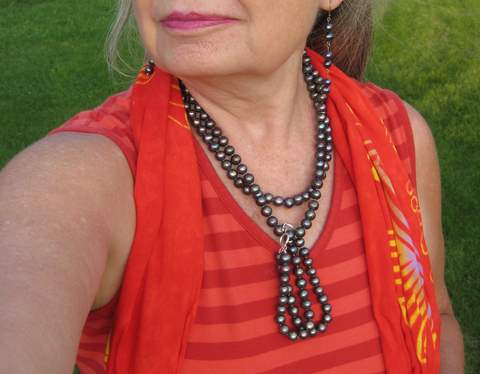 Black Pearl Necklace
Included is a pair of dangle earrings with six pearls, but if that is just too long for your preference, I've added an option for dangle earrings with only two pearls as well.
Black Pearl Necklace
This lovely double strand pearl set comes in black, white or pink pearls.
Details
Pearl Type: Cultured Freshwater
Pearl Color: Black is dyed, White & Pink natural color
Pearl Shape: Round
Pearl Size: 8mm
Metal Type: Sterling Silver
Sorry, this style is no longer available.