4 Piece Set for the Pearls Girl
Are you a pearls girl? Check out these fabulous pearls for sale...a 4 piece set with ring, necklace and matching earrings. Just the thing for a girl who loves pearls.
This fun and affordable pearl set is surrounded with rhinestones for that extra sparkle. It's always nice to have a set..of anything, a set of dishes, a set of towels, a set of stationary...and, of course, we all need a set of pearls, right?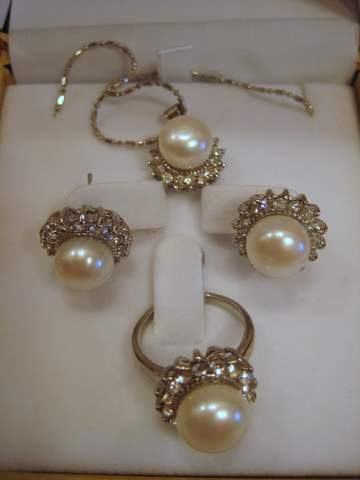 Ring, Earrings, Necklace
It simplifies life to have sets and you'll feel extra special when you wear these lovely large cultured freshwater pearls on your neck, finger and ears.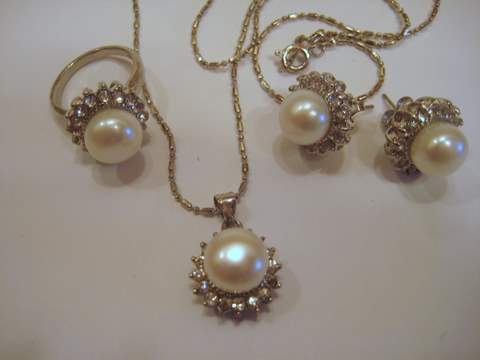 Ring, Earrings, Necklace 4 Piece Set
Even though these are not set in platinum, no one will know but you. Nobody needs to know that they were such a bargain...unless you want to let them in on your secret.
Sorry, this is no longer available
Go to main white pearl page after pearls girl.