Thrill of Finding a Natural Abalone Pearl
Join Lou as he hunts for natural abalone pearl.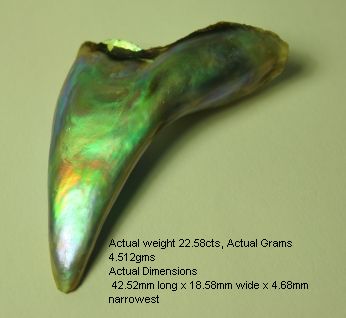 Imagine the thrill of finding one of these!
Natural pearls are the "ultimate" in pearl luxury and I love hearing about them and offering information on my site.
Sometimes we forget that there still are natural pearls to be found. Natural pearls have been here "forever." Before pearls were cultured people depended on natural pearls for their exquisite jewelry.
Lou Hill tells his story of finding natural pearls in the Chatman Islands ( 800 kilometers off the coast of New Zealand)and New Zealand.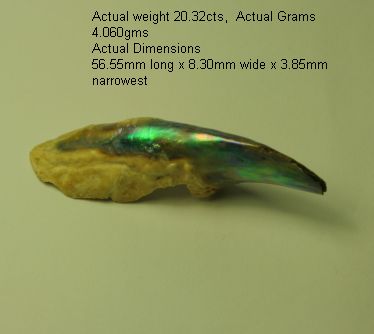 I am retired and living in New Zealand. I am by no means a serious diver, more of a
weekend snorkeler
.
Armed with a mask and snorkel and assuming the wild Wellington weather is calm enough, I usually just head out for a snorkel to see what I can find.
I started out just picking up two or three Abalone to throw on the BBQ, but have since discovered that under the right circumstances these delicious delicacies could also produce naturally formed beautiful pearls.
The original four that I found were in the Chatham Islands while doing some recreational diving over 30 years ago.
Given the remote location and the environment the Abalone there were a lot larger and more developed than what I could ever find from just snorkeling at the beach these days.
This exotic gem of the sea (first photo on top of page), displays other-worldly iridescent green, blue, violet, orange and yellow hues.
Its thick nacre is almost entirely complete, with coverage on the front, back and to the interior of the top of the pearl, and merely a small area deficient to the tip of reverse side.
This first Abalone pearl was my most exciting discovery, but three more beauties were to follow while at the Chatham Islands.
The biggest weighingin at 28.45 grams, actual weight of 142.268cts and 81.69mm in length....that's over 3" long. (Photo on right)
Although very rare I was still extremely lucky to find these four specimens of varying size and beauty.




I would love to sell the amazing four "horns" I found for a number of reasons. Although I love their beauty and uniqueness - designed by nature, I would love to see something educational happen with the largest specimens.
Perhaps even if they ended up with a serious collector who could then show them to others. The smaller two (which are still very large by pearl standards) have been examined and classified as jewelery quality.
I would love to see a jeweler use these in some creative way which accentuates and shows off their natural beauty. I feel their beauty isn't utilized fully while I still have possession.


More Natural Abalone Pearls
Since moving from The Chatham Islands back to mainland New Zealand, 30 years have passed and I hadn't even thought twice about these creations of nature until I pulled them out of storage last year.
This renewed my interest and although I have always loved finding Abalone for a delicious meal, I decided to investigate further the development of the natural pearl.
I try to get out when the water isn't too cold. Although I haven't managed to find another giant pearl, I have started working on some theories as to when, where and how the pearls might be found.
In the last few months I have been able to find a collection of smaller, yet amazing and naturally formed pearls.
They have an allure and beauty of their own.


See more photos of these large and small abalone pearls and contact info here.
Natural pearl pendant for sale.
Have you found a gem like these?
Learn more about blue pearls here
Main natural pearl page.
More about natural blue pearls.
Cultured abalone pearls...how it's done.
Learn about other Types of Pearls