So...you've decided to buy this website program!
I think you've made the RIGHT decision to buy this website program.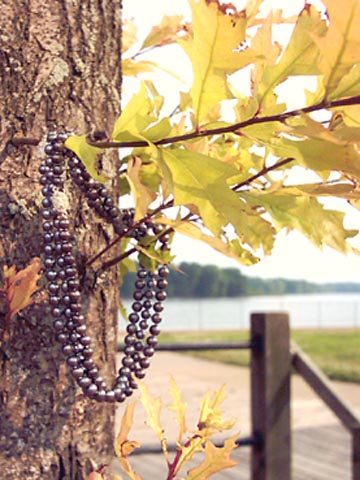 It is a decision you won't regret.
But hey, don't worry, if you should, for any reason, regret it...You have a money-back guarantee!
SBI Guarantee
"Purchase SBI! today. Use it. Even register your domain name (it's included in the price).
If at any point in time SBI! does not exceed your expectations, we will refund you immediately and you can keep the domain name that you registered as our thank-you for giving us a chance at your business.
Only by trying can you discover what you and SBI! will accomplish together. And we take all the risk while you try.
A 100% refund is given within the first month and pro-rated after that.
Check on SBI's track record by calling BETTER BUSINESS BUREAU (BBB) at 514-286-9281. Ask them about the company (SiteSell.com -- quote them company number 7048) -- you'll see that the record is spotless."
What are you waiting for?
In fact, I suspect you'll be wondering why you waited so long to take the dive.
Come on in...the water is fine indeed!
Join the thousands of us who have been amazed over and over again at our "own ability"...well, once teamed up with this fantastic program, that is.
I recently gave a presentation about this website program to a group of business people here in Muscatine, Iowa.
One lady said,
"Kari, what impressed me the most was your LACK OF ABILITY."
It's true. I'm not a computer techie. Far from it. I could only email and copy and paste when I started making my site.
Whoaaaa....that's not much ability. You are so right.
But I did have something: a desire to learn and succeed. And no business will stick without that.
I've taken a handful of lovely pearls, $299 and built a thriving internet business.


For $299 you can buy this website program (total annual fee...no monthly fees or other charges whatsoever) and get:
Website Building and Hosting
*Domain Name Registration
*Website Hosting
*Powerful Graphic Tools
*Point-and-Click Site Building
*Unlimited Pages
*Unlimited Length of Pages
*Easy Blogging
*RSS Feeds
*Build Using Your Own HTML, if desired
Marketing Tools
*Brainstorming and Researching
*Electronic Newletter Publishing
*SpamCheck
*Traffic Stats and Click Analysis
Traffic Building Systems
*Search Engine Optimization
*Automatic Search Engine Submission
*Automatic Search Engine Tracking
*Qutomatic Search Engine Ranking
*Ranking Reports for Directories
*Pay-per-Click Research and Mass Bidding
*The 4 Traffic Headquarters
Guidance and Support
*Action Guide and Fast Track Guide
*Integrated Online Help
*SBI Express E-zine
*Tips and Techniques Headquarters
*Unlimited Customer Support
*Private Forums
Special Tools
*Form Build It! / Autoresponder
*Link Fix It!
*WebMail
*Value Exchange
*SearchIt!
Believe it or not...there's even more than this...(SBI is always adding more features for free)...but I think you get the idea.
This program is amazing! "A refund if you're not satisfied for any reason after you buy this website program. (Full refund within the first 30 days and pro-rated after that.)"
Just click on the link below here to buy an SBI site right now.
Research more about SBI here after reading this page about how to buy this website program.
Free Newsletter all about Pearls!
Search here.