Ilons Wonderland in Haapsalu, Estonia
On a small insignificant street, in Haapsalu, Estonia, lies a wonderland, Ilons Wonderland, a place for children to appreciate the art of Ilon Wikland and the joy of life.
Iloni Imedemaa: That's Estonian for "Ilon's Wonderland".
I didn't know Estonian and had never heard of Ilon Wikland, so had walked past this fun outdoor wall painting more than once on my self walking tours around Haapsalu.
Ilons Wonderland Haapsalu Estonia
I had absolutely no idea what on earth it was....so meandered on by enjoying the entertaining whimsy.
Speaking of not knowing Estonian, ordering at a restaurant proved challenging. The only word I recognized on the menu was "pizza", so I ordered an extra large one and ate from it during my entire visit in Haapsalu.
Ilon's Wonderland Haapsalu Estonia
Ilon Wikland
, was an artist, who grew up in Haapsalu with her grandparents. She's most famous for her illustrations of Swedish author, Astrid Lindgren's children's books, and as you most likely know, Astrid Lindgren is most famous for her Pippi Longstockings books.
Ilon's Wonderland Haapsalu Estonia
Ilon Wikland did not illustrate the Pippi books but illustrated more of Astrid Lindgren's books than any other artist.
Ilon's Wonderland Haapsalu Estonia
The books Ilon Wikland illustrated for Astrid Lindgren include:
The Six Bullerby Children
(aka
The Children of Noisy Village
),
The Children on Troublemaker Street
,
The Brothers Lionheart
,
Karlsson-on-the-roof
,
Mardie, Mio my Son
,
Nils Karlsson Pyssling
,
Ronia the Robber's Daughter
,
Seacrow Island
,
The Ghost of Skinny Jack
as well as
Sunnanäng
.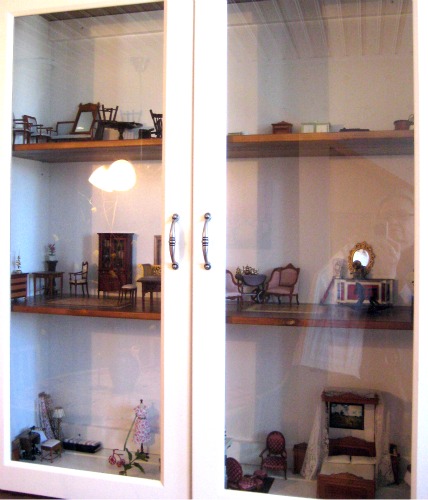 Ilon's Wonderland Haapsalu Estonia
If anyone aspires to be a children's book author, they would do well to emulate Astrid Lindgren prolific output of children's stories. She wrote at least
150 publish works
for kids.
Ilon's Wonderland Haapsalu Estonia
Or, if anyone is looking for a children's illustrator to look up to...certainly Ilon Wikland is worthy of the stare.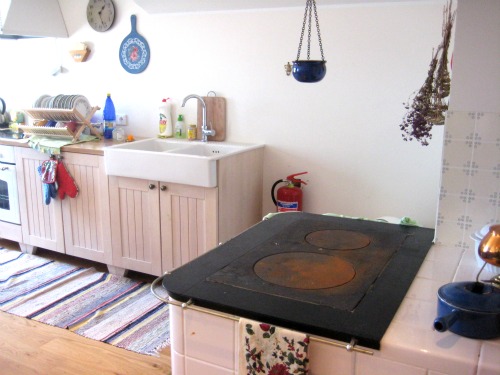 Ilon's Wonderland Haapsalu Estonia
Once I figured out that Ilons Wonderland was indeed just that...a wonderland for kids and adults alike, I ventured inside. Even the receptionists were "kid/tourist friendly" with warm welcoming smiles and cordialities...often rare these days.
Ilon's Wonderland Haapsalu Estonia
This wonderland is located either in or near where Ilon grew up and houses some of her original art works and a viewing room for documentaries about her life.
Ilon's Wonderland Haapsalu Estonia
After ascending the inviting blue and white staircase there is indeed a child's wonderland which is totally kid friendly and inviting for play and exploration. No stuffy museum this.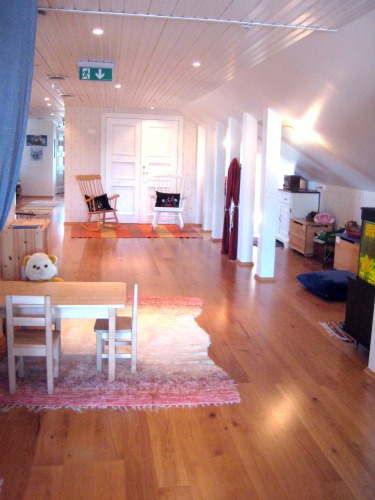 Ilon's Wonderland Haapsalu Estonia
A "perfect kid's room" can be viewed completely.
A kid's kitchen is available for baking real chocolate chip cookies. There is a modern electric oven, BUT, also one of those wonderful Estonian wood stoves. I found these to be quite prevalent in Haapsalu, Estonia, as there was even one in the guest room at the hostel I stayed in and one in the kitchen as well.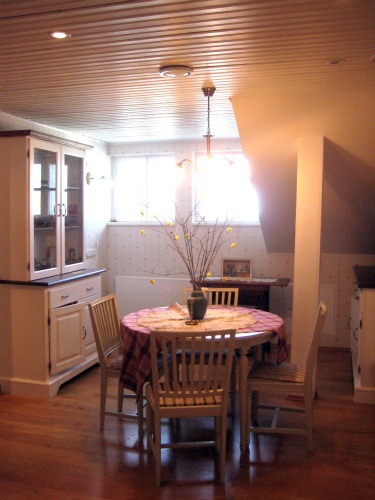 Ilons Wonderland Haapsalu Estonia
I happen to be "crazy" about old stoves, so was thrilled that the monstrosity tucked away in a corner and attached to the wall was left intact in my small guest room, which, by the way, looked like a left over from soviet poverty days with 1940's furnishings and bed coverings, which equally thrilled me.
I assume the building was a duplex at one time with my room being the upstairs kitchen.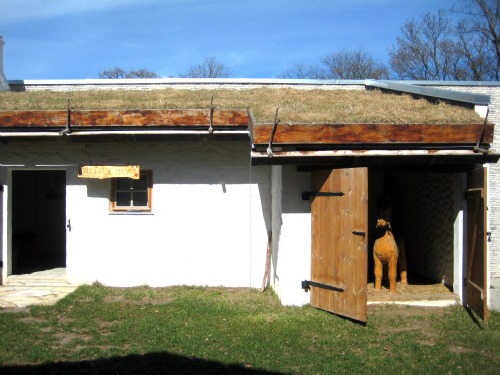 Ilons Wonderland Haapsalu Estonia
In my own kitchen I have two old stoves, a gas one on legs which I purchased for $1 at an auction and a wood stove my brother gave me. Presently, I use them both for storage and counter space. I also once owned my parent's old cream and green wood stove, but it's too painful to explain what happened to that one.
Ilons Wonderland Haapsalu Estonia
Nothing is more drab than to travel half way around the world to stay in a "Menard's showroom" room, with standard this and that everywhere. I love personality in rooms, old, vintage, even new, but please let there be some uniqueness or quirkiness. Someday, I'd love to furnish a hotel or guesthouse in an intriguing manner.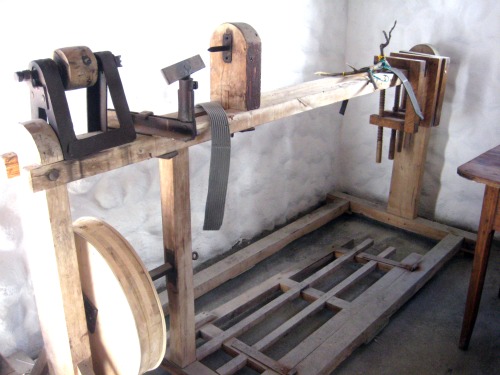 Ilon's Wonderland Haapsalu Estonia
Of course there were miniatures to look at and I'm realizing the extensive interest in miniatures. Even men love miniatures.
How many hidden rooms in basements have elaborate train sets?
And after recently viewing sixty-eight miniature rooms at the Chicago Art Institute, even I was thinking, "This is too much!"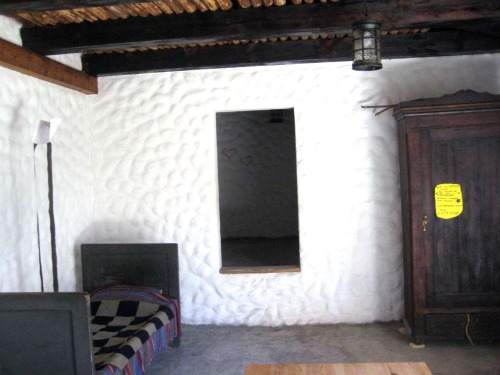 Ilons Wonderland Haapsalu Estonia
The last photos are of outbuildings like in days gone by and a small, old-fashioned home...fascinating!
It truly is Ilons Wonderland.
See photos of the delicate and famous Haapsalu shawls which originated in the same Estonia village as Ilons Wonderland.