Iran Kish Island Young Families Enjoy the Beach
Kish Island with its beautiful beach was a great place to spend an afternoon chatting with folks who were enjoying the wonderful weather.
I did not need to bother about getting a visa to go here. After being ushered to a private office, they did fingerprint me, however, because of my USA passport. It was painless and I got to use their new electronic gadget for this purpose. The regular ink pad and roller were still on hand in a simple box on the wall underneath a sign: FINGERPRINT. So, just in case the electronic thing didn't work, they could have resorted to the old fashioned way of taking USA citizen fingerprints.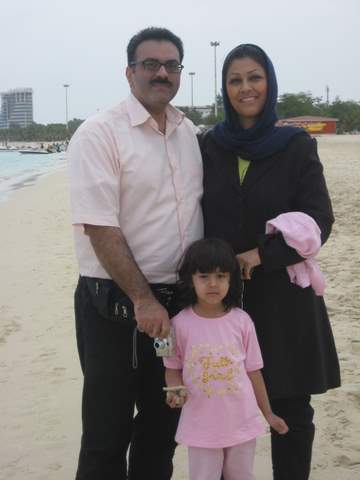 Family on Enjoying the Beach in Iran
The first thing that happened was being approached by a local journalist team wanting to interview me on video tape. OK, I was happy to tell them my name, business and why I decided to come to Kish Island in Iran. I hope they translate it correctly when or if it is ever broadcast.
I would have preferred a different "look" for a video taped interview. I was required to wear a scarf and to "cover up". They loan these "cover up essentials" to visitors in the airport.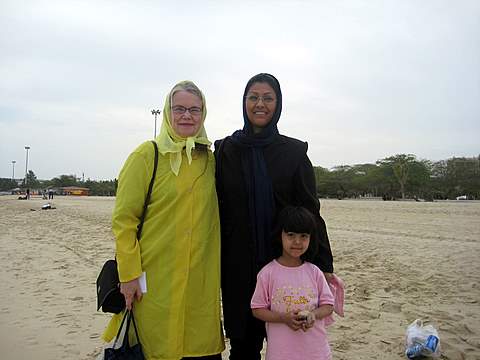 Kari with New Friends in Iran
I could not leave the airport until I lowered the length of my skirt, which already came to the middle of my calves. It was difficult to lower this skirt and lowering it made it almost to be falling off....very uncomfortable and awkward.
I was there on Friday, which is much like our Sundays here in the states. People have a day off of work and have time to relax and enjoy their lovely beach with their friends or family.
One father noticed the blister on my foot, so his wife got a bandage out of their beach bag and she kindly covered my blister with it. I felt blessed.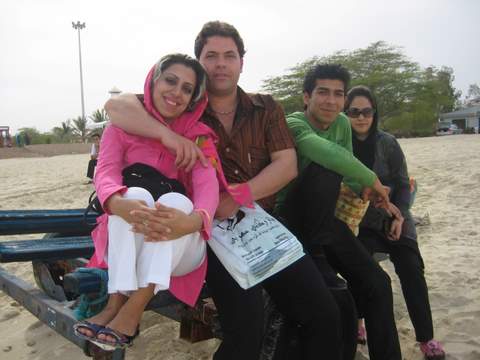 Young Couples on Kish in Iran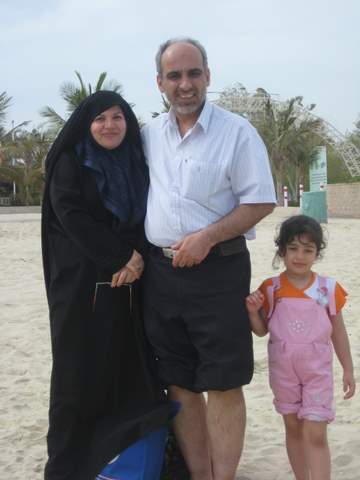 Kish Island Family in Iran
One of these women said to me, "Aren't you afraid to come here, to Iran?"
It honestly never entered my mind to be afraid of going to a part of Iran. We decided we'd let our governments do the bickering and we could be friends anyway.
Kari with New Friends in Iran
I was pleasantly surprised that several people here in Iran spoke English. Some did not, like the fellow who was showing me great pieces of shells to pick up and sharing his with me as well. But sometimes, language is immaterial even in Iran.
Why are these fountains on Kish dry?
See where else I've been after Kish Island.