Kish Island Dry Fountains
What do you make of all these dry fountains on Kish Island?
Dry Fountain on Island
Don't you think if someone has gone to all the trouble to make so many fountains on one island, that they should be flowing with water?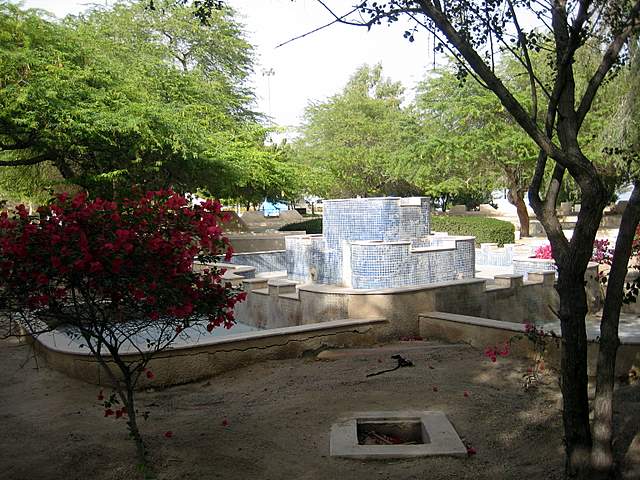 Dry Fountain on Iranian Island
I was struck by the fact that all the fountains I saw on this island were dry as a bone. Why? I don't know. Do you?
Dry Fountain on Iranian Island
Granted, my afternoon on this island was a very uncomfortable one. I was not prepared and had to wear a silly scarf and coat. I could have easily worn my own pants with long jacket and been much happier.
Dry Fountain on Iranian Island
Maybe my own discontent caused me to notice all these dry fountains. Nevertheless, they were there. Not one fountain that I saw had any water in it. They looked like they had been dry for a long time.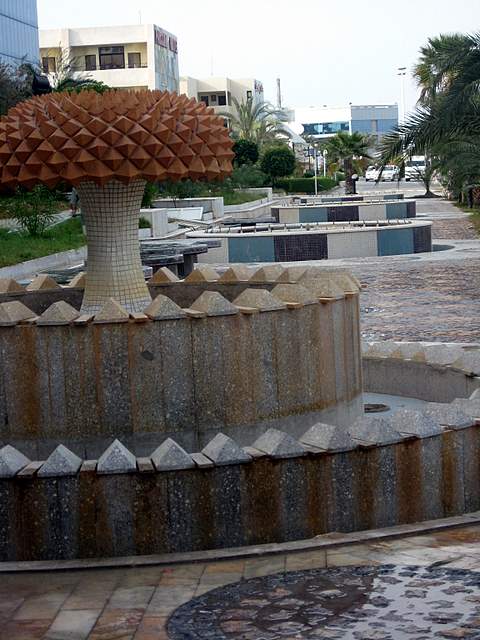 4 Dry Fountains in a Row
I should have asked around to find out why, but didn't. Now I am wondering why and because I often see symbolism where others only see things, I can't help but wonder if there is some sort of symbolic meaning to these dry fountains.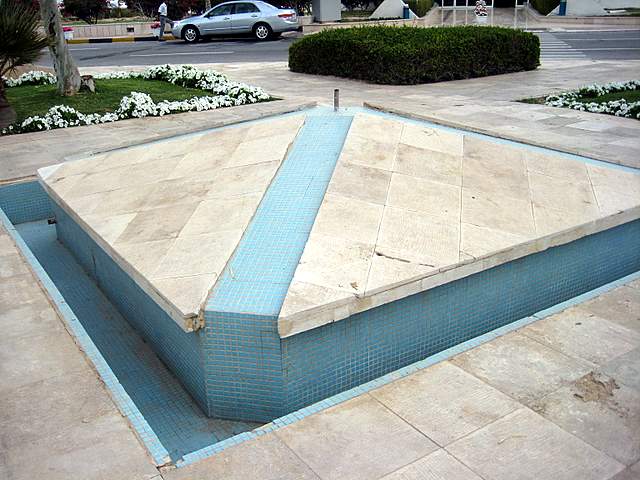 Dry Fountain on Island by Iran
Here is my take on the subject. Fountains often represent women and I think the women of Kish Island and Iran in general are not allowed to flow in their natural free beings. They are inhibited, in my opinion...just take the fact that on the beach, the men were enjoying the sun and swimming while the
women remained covered head to toe
and although some were enjoying jet skiing, for the most part, they were not allowed to swim and otherwise enjoy the water and beach like the men.
In all fairness, I have since writing this realized that these fountains are probably dry because it was February, and although folks were doing water sports, maybe it was because it was a "winter" month that the fountains were dry.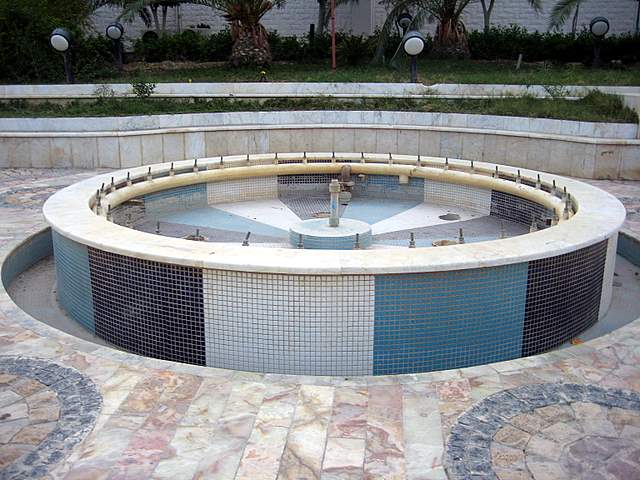 Dry Fountain on KishIsland
So, there, I have said my piece and I think that women should be allowed to flow freely like a refreshing water fountain, so that is my challenge to the government of Iran.
See more of my time on Kish beach.