La Peregrina Pearl
One of the Loveliest Pearls in the World
La Peregrina Pearl is to be auctioned off on December 13, 2011 at Christie's, 20 Rockefeller Plaza, New York City. Estimate is $2,000,000 - $3,000,000.
Items for sale can be previewed but a ticket must be purchased in advance.
A search on the internet for Christies Auction Elizabeth Taylor will help you find detailed information.
The origins are sketchy....some say La Peregrina is from Panama and others think its birthplace is Venezuela.
Valasquez was the great Spanish court painter. Here Queen Margarita, wife of Philip III, wears the pearl as a brooch fastened to her bodice.
Most celebrated among the early American pearls was La Peregrina (the incomparable), or the Philip II pearl, which weighed 134 grains.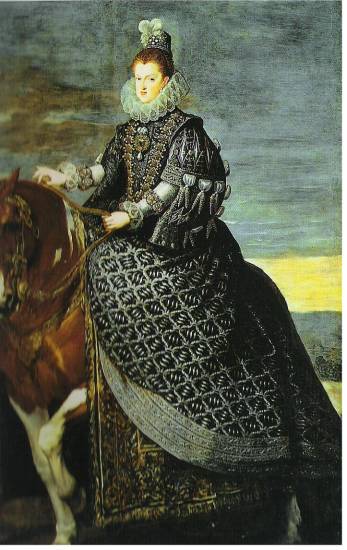 "Queen Margarita on Horseback" wearing La Peregrina, by Valasquez
1634-35, Collection Prado Museum
According to Garcilasso de la Vega, who says that he saw it at Seville in 1507, (Garcilasso, "Historie des Incas, Rois du Perou," Amsterdam, 1704, Vol. II, P. 352.) this was found at Panama in 1560 by a negro who was rewarded with his liberty, and his owner with the office of alcalde of Panama.
Other authorities note that it came from the Venezuelan fisheries in 1574. It was carried to Spain by Don Diego de Temes, who presented it to Philip II (1527-1598).
Jacques de Treco, court jeweler to the king, is credited with saying that it might be worth 30,000-100,000 ducats, as one might choose to estimate, for in fact it was so remarkable as to be beyond any standard valuation.
If we can credit Garcilasso, at one time this pearl decorated the crown of the Blessed Virgin in the church of Guadeloupe, which was resplendent with gems.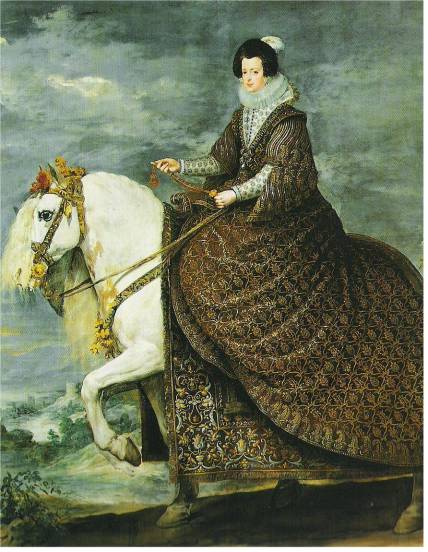 "Queen Isabel on Horseback" wearing La Peregrina, by Valasquez
1634-35, Collection Prado Museum
Here Queen Isabel, daughter-in-law of Queen Margarita, is wearing the pearl suspended from a long necklace.
A contemporaneous account (Miscel. Academ. Nat. curios, Dec. 1, Ann.II, obs, 288.) notes that it was worn at Madrid by Queen Margarita, wife of Philip III, at the fetes given in celebration of the treaty of peace between that country and England in 1605.
As told by George Kunz and Charles Stevenson in "The Book of the Pearl".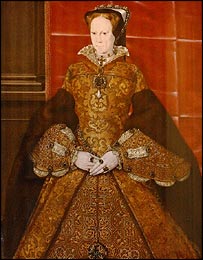 Queen Mary Wearing La Peregrina Pearl
These historical paintings provide documentation of La Peregrina's ownership.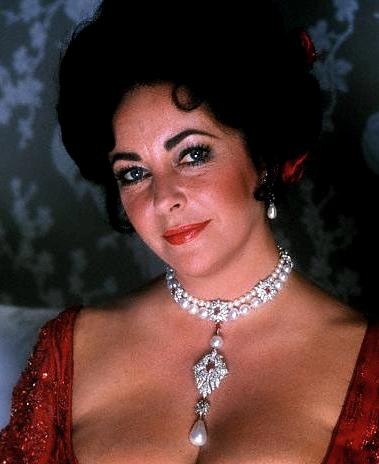 Elizabeth Taylor now owns this pearl...one day she momentarily lost it.
Go to main famous pearls and collections after La Peregrina Pearl.