Mikimoto Wafi Center in the Persian Gulf
Mikimoto Wafi Center experiences the ambiance of one of the finest malls in the world located in Dubai, United Arab Emirates.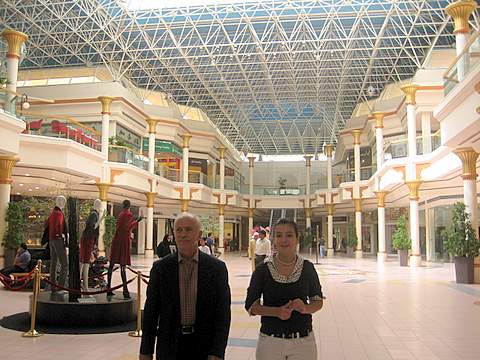 Nour & her Grandfather at Wafi Center Interior Dubai
I stuck around for a few more days after the World Wide Pearl Forum in Dubai to do further pearl research in the Arabian Gulf region. This gave me enough time to check out the newest Mikimoto store located in the Wafi Center.
Wafi Center Mikimoto Dubai
Actually, I did not have to venture off to this amazing place all alone in a taxi, but was taken there by new Syrian friends, Nour and her kind grandfather.
Here Nour and her grandfather are near the store.
Wafi Center Exterior Dubai
I met Nour on the way to Kish Island off the coast of Iran and we became fast friends. Nour is fifteen years old and reminded me so much of our youngest daughter, Sarah, joyous, spunky and friendly.
It was especially fun to visit this Mikimoto store because I had just been able to meet the president of the Mikimoto company who spoke at the Pearl Forum in Dubai.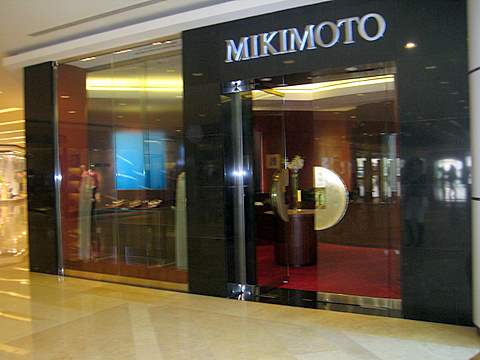 Mikimoto Wafi Center Dubai
He was a swell guy and we enjoyed chatting about all the Mikimoto stores I had visited around the world. He even informed me that one store had closed...I guess I need to update that page, right?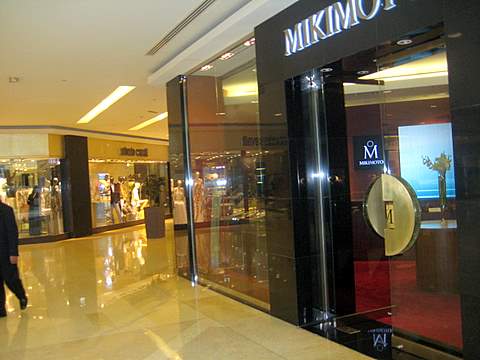 Mikimoto at Wafi Center
The Wafi mall has an Egyptian theme of highest caliber. A most amazing antique store is located there too...I could spend lots of time browsing in it.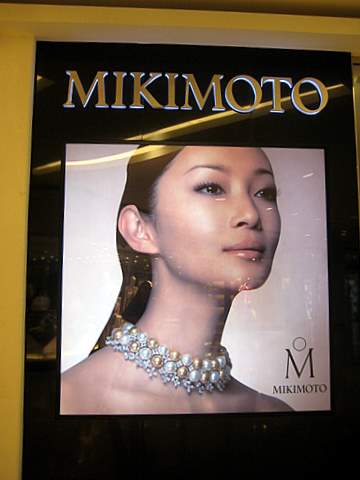 Mikimoto and Wafi Center
This huge ad with the beautiful Asian lady is a bigger than life ad on the side of the store inside the Wafi Center.
Kari & President of Mikimoto
One of the great things about the pearl forum in Dubai was meeting so many great people in the world of pearls. I especially enjoyed meeting the president of Mikimoto because I am a fan of their founder, Kokichi Mikimoto and have enjoyed visiting so many Mikimoto stores around the world.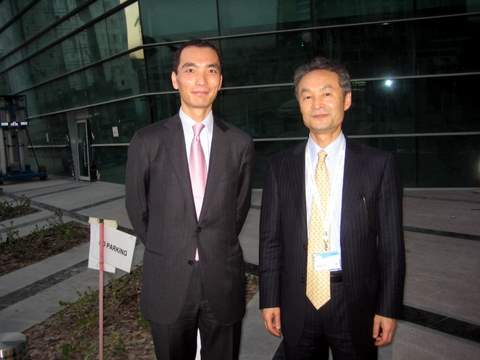 European Manager and President of Mikimoto
He and the European manager, who accompanied him, informed me of the new Wafi Center Mikimoto store.
Join me for visit to more Mikimoto stores around the world after Mikimoto Wafi Center.
Free Ezine "All Things Pearl!"