Oyster on Chinese Buffet Yields a Pearl
by Andrea Freygang
(Rome, Geogia-Tribune Staff Writer )
A lifelong love affair with oysters finally paid off for a Silver Creek man.


LaDon McDaniel was dining with his wife Wednesday at New China Buffet in West Rome when he said he found a small pearl inside his oyster.
"I was eating it in the half-shell and scooped it out and started eating," he said. "I started choking, and I spit it out."
"Yeah, he told me he found a pearl," and I said 'yeah right,'" added his wife Vickie McDaniel. "He loves raw oysters and wasn't even planning on getting any."
McDaniel, however, ended up with a purplish colored pearl.
He said this is about the third or fourth pearl he has found, though he said the others were discarded because of deformities.
"I eat oysters any chance I get," he said. "Oh yeah, I've probably eaten several thousand oysters in my lifetime."
The McDaniels took the pearl to a friend, who is an amateur geologist, for an opinion. They said he told them it was real.
"I think this has happened a couple times," said Wendy Lin, manager of New China Buffet on Redmond Circle. "I think they are just lucky because we eat oysters, too, and have never found any."
The McDaniels plan to keep the pearl for now, possibly to make jewelry. If they do sell it, Vickie McDaniel said, they will donate money to the National Epilepsy Foundation. Her husband is epileptic, and the foundation has helped him a lot, she said.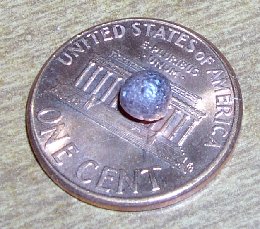 Read more about McDaniel's pearl here.