PEARLS OF CREATION A-Z OF PEARLS
by MARGE DAWSON,
(ARIZONA, USA)
Pearls of Creation book covers
PEARLS OF CREATION IS ABOUT GOD'S CREATION OF NATURAL AND CULTURED PEARLS.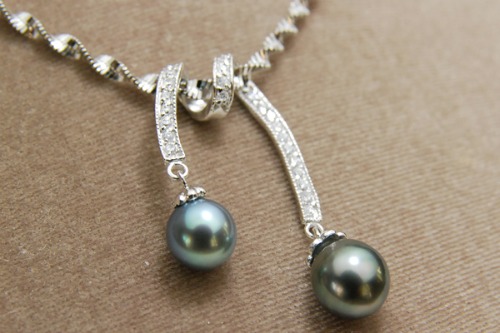 Micronesian Pearls
THE SECRETS OF THE RIVERS, OCEANS AND THE MOLLUSK FAMILY, CAN BE UNCOVERED IN THIS NON-FICTION, EASY-TO-READ, INTERESTING, CROSS-REFERENCED AND HIGHLY EDUCATIONAL, TEXT-BOOK STYLE BOOK. IT WILL BE AN EXCELLENT RESOURCE FOR SCHOOL AND PUBLIC LIBRARIES AND COLLEGES, EVEN IF YOU HOME SCHOOL YOUR CHILDREN.
Golden Cultured Pearl
THE FASCINATING HISTORY, DEDICATION AND PASSION WITH WHICH THESE 6 INCREDIBLE, WORLD RENOWNED "AWARD WINNING", PEARL FARMERS HAVE ESTABLISHED THEIR OWN VERY SUCCESSFUL, FARMS OVER MANY YEARS. THEY ARE ALL CULTIVATING VASTLY DIFFERENT, BEAUTIFUL NATURAL COLORED PEARLS, IN FIJI, MICRONESIA, EYRIS IN NEW ZEALAND WITH ABALONE, PASPALEY IN AUSTRALIA, JEWELLMER IN THE PHILIPPINES, AND FRESHWATER PEARLS IN NASHVILLE, TENNESSEE, USA.
Fiji Pearls
MANY EXQUISITE COLOR PHOTOS OF PEARLS, THEIR ENVIRONMENT, THE VARIETY OF AMAZING PEARLS, AVAILABLE IN THE MARKET AND THE INTERESTING DETAILS OF THE INDUSTRY, IS PRESENTED IN INTERESTING DETAIL.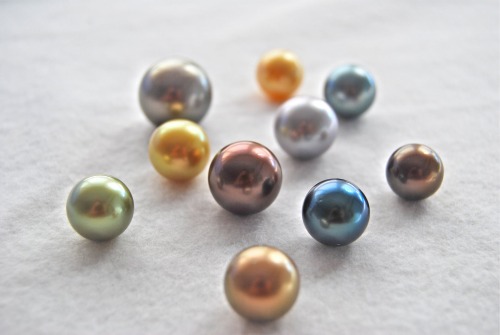 Fiji Pearls
DIVERS PLAY AN IMPORTANT PART ON PEARL FARMS AND ARE SURE TO PROVIDE A FEAST FOR YOUR EYES.
Baroque cultured pearls
THE BOOK CONSISTS OF 6 CHAPTERS, COVERING EVERYTHING BEGINNING WITH HOW TO KNOW THE DIFFERENCE BETWEEN 'REAL' AND IMITATION PEARLS, IMPORTANT POINTS TO KEEP IN MIND WHEN CHOOSING PEARLS FOR EVERY OCCASION.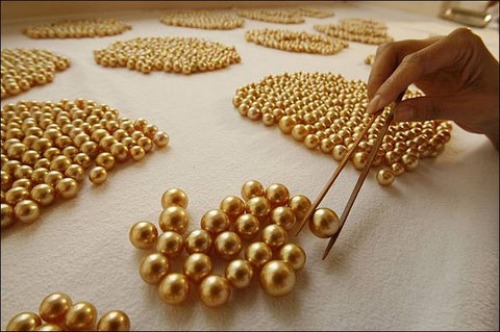 Gold Cultured Pearls
TAKING CARE OF AND MUCH MORE TO HELP YOU TO INCREASE YOUR KNOWLEDGE OF, INTEREST IN AND LOVE OF PEARLS.
Micronesian Half Pearls
VISIT OUR WEBSITE AT
PearlsofCreation.com
FOR A SAMPLE OF THE UP-TO-DATE INFORMATION, CONTRIBUTED PERSONALLY BY THESE FARMERS AND HOW THEY UPLIFT THE ISLANDERS LIFESTYLE.
PEARLS OF CREATION
MAYBE PURCHASED HERE AT
AMAZON
.