Learn about Pearl Farms
How to grow pearls...share here about your visit to a farm or about YOUR pearl farms.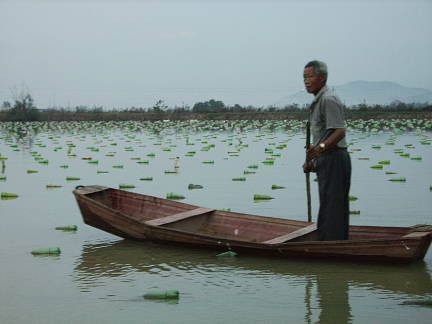 Chinese Farm for Pearls Boat
Do you own a farm where pearls are grown? Have you visited a farm where pearls are grown? Please share all about it here, a nice photo would be great too. We love to hear the nitty gritty details of growing pearls, so don't be skimpy on words.
Folks around the world grow pearls, from the Persian Gulf, Australia, New Zealand, Indonesia, China, USA, Mexico, Japan and lots of places in between. Techniques and results vary, but the goal remains the same, to coax nature to produce a thing of beauty and value on a consistent basis.
I invite you to share either your experience of visiting one of these farms or about your very own farm and if you have a website, please be sure to include a link to your website.
Own a Pearl Farm or Visited a Pearl Farm?
Do you have a great story about a pearl farm? Please share it!
More Pearl Farm News
Click below to see contributions from other visitors to this page...