Purple Pearl
by Ed eitzSw
(Mystic Island ,NJ)
Our neighbor gave us 50 clams. He usually gets 150 and keeps the large ones for fishing. I decided to steam some and eat 13 raw on the half shell while opening them I noticed something strange in one...thinking it was dirt I tapped it with the knife...and out jumped this pearl.


It is 11 mm round and 9.5 carat wt.
We know it is large.
The national news went wild and we have great coverage.
CBS News Purple Quahog Pearl Found by Ocean County Man
We are going to a Phila auction house Wed to see what we can get for it.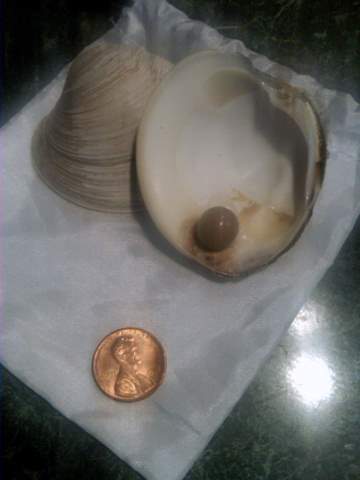 11mm Purple Quahog Pearl
11mm Purple Quahog Pearl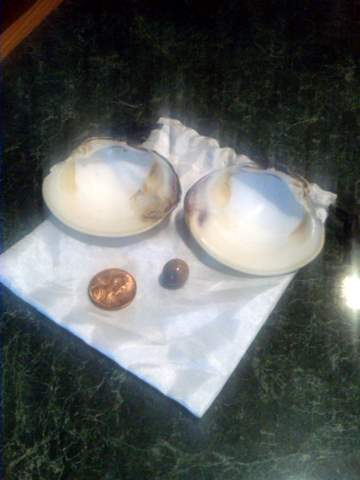 11mm Purple Quahog Pearl