Three Toned Quahog Pearl
For Sale Sold!
Finding a Quahog Pearl doesn't happen every day. Only a few lucky people are blessed with owning one of these rare American treasures.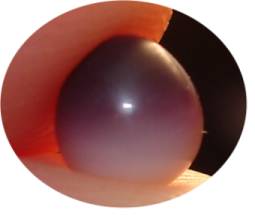 Pearl CloseUp Enlarged
I was thrilled to hear from Corey about finding this natural pearl.
Corey says:
I bought a bushel of little neck clams the other day and last night, I bit into a pearl. It's fascinating to me because I have never heard of a clam pearl.
Pearl Held With Fingers
I have been all over the net and can't seem to find any info except that the odds are 1 in 100,000 + in finding one and it's a Quahog Clam.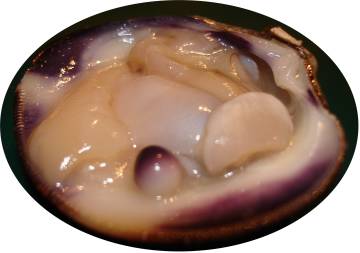 Pearl In Clam
This one is really unique. Its about the size of a pea 1/2 silver (silver/white iridescent) and 1/2 purple. Symmetrical like an egg with the purple being the rounder side.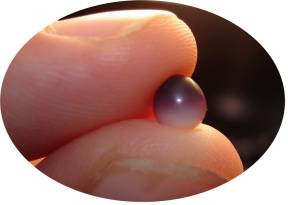 Pearl In Fingers
Corey has frozen the clam complete with the meat and is offering it along with his pearl. I would say this is most unusual and very rare.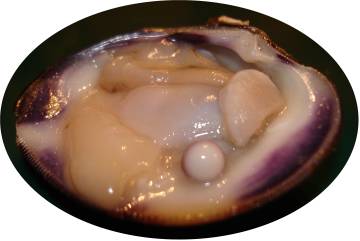 Pearl White Side
I love how the tones of the pearl perfectly match the tones of the shell.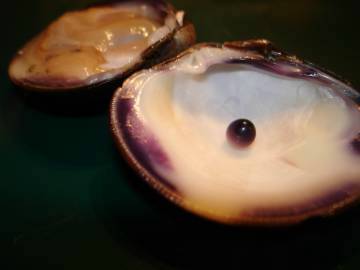 Pearl on the Shell
This could be made into a lovely piece of heirloom quality jewelry. Something that's worth passing down for many generations.
Exact measurements are 5.4mm x 5.6mm.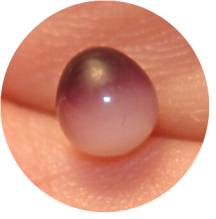 Pearl CloseUp
Corey has been offered between $500-$1,000 for this pearl, but has also been told it is worth much more.
He's been told because of the pearl's rarity, unique coloring, shape, and luster that this pearl is worth at least $5,000.
If you would like to offer Corey $5,000, please contact him via the contact form below. Sorry, this pearl has been sold!
Here is your chance to own a rare and beautiful natural American pearl.
You may comment on Corey's quahog pearl here.
See more More pearls folks have found.
Read about more natural pearls here.
Free Ezine "All Things Pearl"
Search here.