Shahs Pearls in 1820
Persian Shahs pearls in 1820 as described by an English artist.
Nearly a century ago the elaborate state costume of the Shah of Persia was described by the English artist, Sir Robert Ker Porter. In this description he mentioned particularly the pearls in the tiara, or Kiani Crown,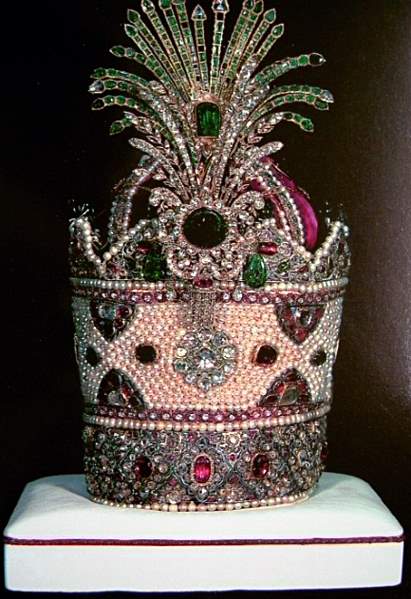 Kiani Crown
the pear-shaped pearls of immense size with which the plumes were tipped (containing 1800 pearls in all), the two strings of pearls--"probably the largest in the world"--which crossed the king's shoulders (notice in painting)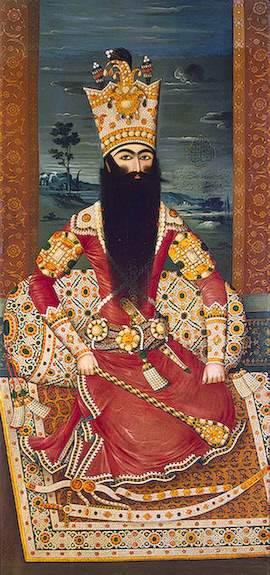 Fath Ali Shah of Persia
and the large cushion encased in a network of beautiful pearls against which he reclined. (Porter, "Travels in Georgia, Armenia, Ancient Babylon," etc., London, 1821, Vol. I, p. 325.)
As recorded by Kunz and Stevenson 1908 pearl book.
Apparently, this crown has since been modified from the original.
See more Persian (Iranian) crown jewels here.
This is the shah who ordered the pearl studded Peacock Throne built.
Go to Main Famous Pearls and Collections after Shahs pearls in 1820.
Search here.